A brand identity "slowly chipped away" – has Myer lost sight of its customers?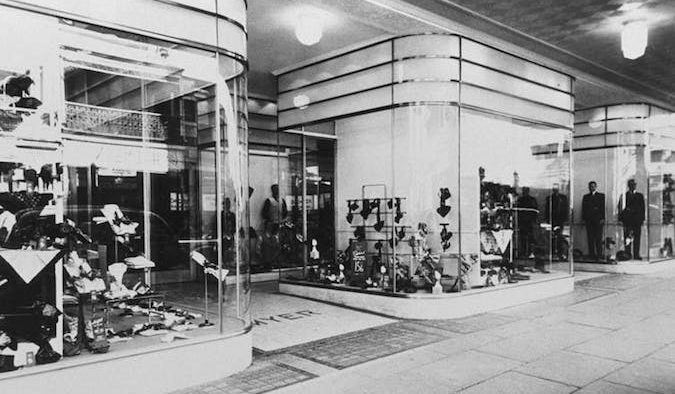 A big part of Myer's problem is that it has tried to be all things to all customers, say Sean Sands, and Michael Beverland.
A big part of retail group Myer's problem is that it has tried to be all things, to all customers. Myer has tried to hang on to its high-end customers of old, while trying appeal to value-conscious, bargain oriented customers who only shop on sale.
Its place in the marketplace, and in the mind of the consumer, remains unclear. This week, after consecutive write-downs, the share price continues its downward plummet and sits around 54 cents (not far off a tenth of its original share float value of $4.10). The Myer board then dumped its chief executive this week, citing the need for urgent action to stop a fall in sales and earnings.
For centuries, department stores have ruled retail, and in Australia retail was ruled by Myer and David Jones. From the 1800s these stores linked Australians to the world, giving Australians a taste of high fashion and exposing shoppers to luxury brands not present on Australian shores.
At their height, department stores focused on the needs and desires of fashionable women. These stores offered female shoppers the freedom to browse and shop, safely and decorously, away from home and from the company of men. Department stores had a niche, a clear value proposition, and clearly knew who their customers were.
Fast forward to 2018, and department stores like Myer no longer reign supreme.
No doubt, the past few decades have been turbulent for the retail industry, with the growth of online retailing, the ability for consumers to comparison shop on their mobile while in-store, weak consumer sentiment, and the influx of international retailers. However, the same market conditions have been present for all retailers.
Myer's brand identity has been slowly chipped away
For any brand, the unique place the brand occupies in the mind of the target consumer is its essential value. It reflects a unique selling proposition and defines exactly how the brand will compete in the marketplace (including all of its subsequent activities such as product range, pricing, marketing communications, desired experience and so on).
Historically, Myer (like many department stores in the western world, including Macy's in the US, Marks and Spencer in the UK, and many others), was a middle class brand, located at a desirable address, and stood for the pinnacle of accessible quality on the high street.
With few competitors, in the past department stores competed on quality service, a broad range of well-regarded brands that appealed to the emerging middle class, standing for quality and a degree of fashion forwardness (without being so edgy as to turn off the mainstream). As such, the stores also represented a source of aspiration for working-class consumers, something to treat oneself to, to shop for special occasions, and to peruse when you wanted to signal a sense of achievement.
However, with greater market fragmentation, a wider range of needs to appeal to, and the emergence of large numbers of well positioned local (and global) brands, Myer has struggled for identity and business.
Myer's lack of clarity in the brand's unique selling point means it's being attacked at the top and bottom end of the market. At the top end of the market, the expansion of entry levels products, such as perfumes and accessories, and extensions of French, Italian, UK, Japanese and American luxury brands means consumers wanting to signal their status have a lot of choice.
At the bottom end of the market, fast fashion brands such as H&M, Primark and Zara have strong identities, recognisable brand names and a clear sense of who they are selling to (younger consumers who wish to blend in by standing out). These brands do not appeal to everyone, and are even loathed by some, but therein lies their strength. In appealing to a narrowly defined set of needs and executing that position in everything they do, they build loyalty, resulting in ongoing sales.
Trying (and failing) to reach a target market
Myer's lack of brand clarity is also reflected in its practice of relying on other brands to give it a sense of cool or iconicity. In 2015, Myer went through a transition, shedding several long standing management team members who had transformed, and floated, the iconic retailer. Myer stalwarts, including CEO Bernie Brookes and CFO Mark Ashby, passed the helm to a new generation of management, including Richard Umbers as CEO and Daniel Bracken as Deputy CEO. Hopes were high for the 'New Myer' strategy.
The New Myer strategy focused on female shoppers, high-profile brands, improved service and in-store experiences, complemented by a strong online shopping platform. Investors were asked to place their faith in a A$600 million plan to save the retailer, including a deal with Topshop.
In August 2015, when the strategy was announced, Myer's share price hovered around $1.26. After taking a 20% stake in the Australian Topshop franchise in 2015, Myer's aspirations for Topshop shattered in 2017. It closed 17 Topshop stores, writing off $45 million. Myer shares subsequently closed at an all-time low of 82 cents.
This approach of using each season or new release to provide a positive spillover for the main brand is old-fashioned. It relegates the brand to lower status than the means of reinforcing its image. By comparison strong brands use their identity to drive every aspect of their business.
Myer's branding challenge is also its reactive stance. Its focus as part of its New Myer strategy has been on 'an intuitive omnichannel Myer, easy to choose, and easy to use, delivered in-store and online'.
But this 'seamless integration' between digital and in-store is an example of trying to fend off the threat of online retail, rather than being on the front foot. While there is nothing wrong per se with trying to integrate channels, placing this aim at the heart of one's strategy leaves us questioning: where is Myer's brand?
Ironically, much of the problem stems from looking outward too much – looking for something to entice consumers, speak to the latest trends, adopt the latest technology, or respond to the latest competitive threat. While there is nothing wrong with any of these strategies, they must be framed through the lens of the brand.
What is lacking is Myer's heritage, and the need for this to be carefully reframed and updated for the present day. If the brand once stood for middle class aspiration, Myer needs to now consider how the middle class has changed, and identify where there is a a role for an iconic Australian brand to service a new set of needs, for a new generation of consumers.

Consumers have changed, and so too has aspiration. The question leaders of a department store like Myer need to ask themselves is how can a retail brand like Myer be as desirable today, as it was in the past?
Sean Sands is Associate Professor of Marketing at, Swinburne University of Technology and Michael Beverland is Professor of Fashion Enterprise at RMIT University.
This article was originally published on The Conversation. Read the original article.
Feature image: State Library of South Australia/flickr, CC BY