Making memories: turning audiences into advocates with experience marketing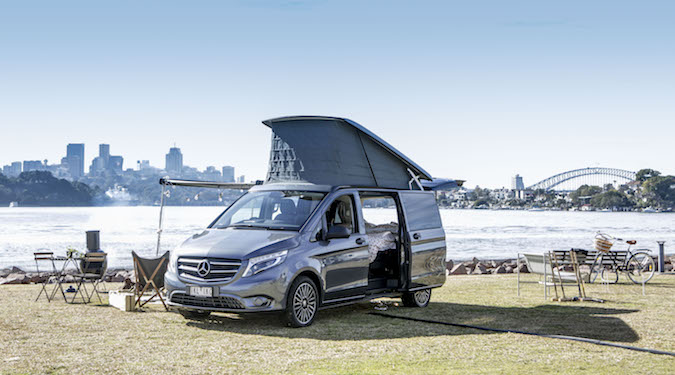 Today's best brands take conversations with their customers offline through experiences that drive emotion, inspiration and education. By Fiona Killackey.
This article first appeared in The Experience Issue, our February/March 2018 print edition of Marketing magazine.
Scott Galloway, clinical professor of marketing at the New York University Stern School of Business and founder of business intelligence firm L2 Inc, recently proclaimed that "the biggest threat to retail is experiences". As wages remain stagnant and the cost of living increases, consumers are choosing to spend their money – and their precious time – indulging in unique experiences they can then share with friends and followers. Latching onto this shift in spend are brands that understand that in order to cut through their consumers' attention walls, they must provide people with something different. Enter: experience marketing. In 2017, experience marketing was on the rise worldwide.
A study by EventTrack found that 78 percent of marketers use experience marketing as a vital part of a brand's advertising strategies and, more importantly, 98 percent of users feel more inclined to purchase after attending activations. Known also as 'experiential marketing' and as a close cousin to event marketing, experience marketing is a form of activity that enables brands to have an impact upon consumer behaviour by providing experiences that inspire, educate and – when done well – incite positive emotion.
Educate and drive emotion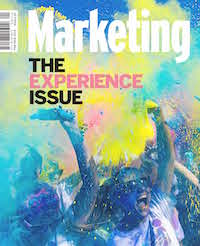 According to Jean-François Ponthieux, founder of Cartell Music, which includes So Frenchy So Chic, an experience- based French-themed music festival, there are three reasons brands should be looking towards experience marketing to engage and grow their audience base. "First, experience marketing creates an emotional connection between brands and audience. Next, a genuine one-to-one conversation between audience and brand for a minute, an hour or even a day, can go a long way to building brand loyalty and connection and, in return, brands can far better understand how their customers perceive them." Finally, says Ponthieux, this new form of marketing, "can transform passive consumers into potential advocates".
Katherine Gracey, marketing manager at Mercedes-Benz Vans Australia and New Zealand, agrees. "An experience puts the assessment of a product and brand into the hands of a third party. Straightaway you have a message coming out of the experience via social media or word of mouth, which has a higher level of credibility and believability compared to the traditional approach." Angelo Klidomitis, head of marketing for RedZed, believes the shift from traditional and above the line marketing to experience marketing "comes from the ability to make a much more personal connection with your customer".
"In an environment where we are so interested in understanding the genuine feeling that a customer has with your brand and their broader motivations in so many other areas that don't directly relate to your offering, developing activities that allow you to have a two-way engagement with them is invaluable," he says.
Increase insight through inspiration
One of the reasons experience marketing is on the rise is that brands can witness first-hand what excites and engages their audiences. This insight is invaluable in creating future marketing campaigns, targeting relevant customers (and their lookalikes) through digital advertising and understanding which pain points to alleviate in future rounds of product development. For Mercedes-Benz's new van, the Marco Polo Activity, Gracey and her team wanted to understand what inspired and engaged a new target market for the brand.
"We knew we needed to hit a different market compared to the rest of our product portfolio. "To drive positioning and awareness in the target leisure market, we partnered with Airbnb with activation on Cockatoo Island. The activation included three of the new Marco Polo Activity vans, kitted out by stylist Megan Morton and set up on Cockatoo Island, available for public bookings through Airbnb over one weekend in August. We wanted to demonstrate the versatility of the Marco Polo Activity and its lifestyle appeal and to do that we knew we needed to give people a hands-on experience with the vehicle," says Gracey.
"Given the van is dual-use (a people mover during the week and a weekend getaway), we wanted to bring that to life in an accessible way – inspiring our audience to think of their own adventures."
The vans booked out in less than an hour. 
For Klidomitis, experience marketing via the 'Meet the Master' campaign offered his team at RedZed – an Australian lender specialising in solutions for the self- employed – the opportunity to better understand its key market. 'Meet the Master' is a competition in which small business owners get to nominate their 'business hero' with a chance to win and be flown anywhere in the world to meet them face-to-face.
"We are conscious that many businesses talk about supporting the self-employed, but we wanted to really invest in doing something about it. The insight for 'Meet the Master' came from the fact that, while small businesses form the backbone of Australia's economy, they are often disadvantaged when it comes to personal development and mentoring opportunities. The RedZed team has worked in large corporates as well as in small business. The disparity between the two is stark and we wanted to try and find a way to address this imbalance."
Going one step further than standard competitions, RedZed's activity was completely customised for the winner, which took time to receive legal approval. "The initial [legal] feedback was to water down the concept and nominate a particular mentor, so it would be easier to communicate the prize," says Klidomitis. "It would have been much easier to say the winner would meet with Richard Branson, Elon Musk or whoever else might be considered to be an amazing master. This, however, flew in the face of everything we believed. It treats all self-employed with the same cookie cutter approach. If you are a luthier who wants to further hone your skills, would you rather meet Richard Branson or fly to Frankfurt and meet someone like Gernot Wagner?" This insight into whom people most wanted to meet not only engaged its target audience, but enabled RedZed to identify new influencers for future content, influencer and event marketing.
Clear messaging and consistent marketing
While experience marketing is one of the fastest growing marketing activities, its success depends on a consistent marketing approach to drive awareness and engagement. For Mercedes-Benz that meant working closely with its PR agency, Character, to drive awareness through announcements, and a media and influencer breakfast on Cockatoo Island.
"This provided our key media and influencers with a first look at the Marco Polo Activity in an unusual and memorable setting, and has led to further media and influencer engagement for the brand." For RedZed, "Radio was our mass media tool, but we also used targeted street advertising in areas that have a high concentration of self-employed people." Klidomitis and his team also invested in targeted online advertising, as well as experimenting with influencers on the Tribe platform.
"We learned a lot from the campaign, particularly around the messaging we used… and it validated our view that radio was an excellent tool to generate awareness, but that online advertising was a more effective mechanism to get people to enter."  Given his experience, what advice would Klidomitis give to other brands embarking on experience marketing in 2018? "First, make sure that the experience is consistent with the message about your brand that you are trying to communicate. Doing something amazing might be great, but if there is no connection to your 'reason for being' or it does not reflect your brand values, it can have a negative long-term impact. Second, if you come up with an experience that perfectly aligns with what you want people to associate with your brand, you must be brave.
Everything won't go right all the time, so be prepared to have some failures, but make sure those failures are on your terms, not as a result of watering down a concept, or the execution, to make everyone else happy. Finally, keep a live list throughout the entire process – what worked, what didn't and what you would modify next time. This will be invaluable when undertaking the review process."
* * * * *
To purchase a copy of The Experience Issue or a subscription to our mag, visit the online shop »
* * * * *