ABC appoints Fairfax tech wiz to new mobile and online position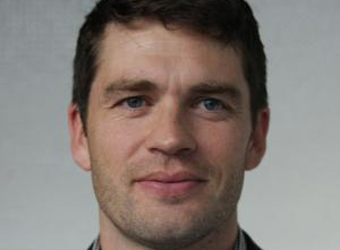 ABC has created the new role of head of online and mobile to oversee audience-facing initiatives across online and mobile platforms, appointing Mark Dando to the post.
Dando joins ABC from Fairfax Media's Sydney operation where he was head of mobile strategy and comes with a background in digital forged during time at Ninemsn, British Telecommunications, NEC and Microsoft.
His recent achievements include leading the strategy for the Sydney Morning Herald and The Age iPhone and iPad services, and launching the successful AirLink product that bridged print and mobile allowing the newspaper to 'come alive' with video.
Angela Clark, ABC's director of innovation says the appointment is key step to developing new and innovative ways to engage and excite our audience. "Mark brings over 17 years of mobile and digital experience to his role, and we're thrilled to have his expertise on board as we rollout a range of exciting initiatives within the online and mobile area in the coming year."
Dando adds, "I'm excited to be joining ABC Innovation at such a dynamic time in the media and communications industry. Australians have a huge appetite for information and entertainment online, while new tablet and mobile devices are transforming the way we interact and the National Broadband Network will generate enormous creative possibilities for our industry. I'm looking forward to helping enrich the lives of all Australians through the innovative distribution of ABC's quality news and entertainment content."
Dando will report to Angela Clark, director of innovation, effective 8 October2012.