Ten confirms Howcroft to leave GPY&R for TV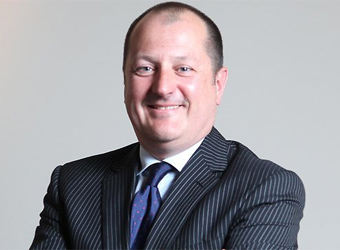 GPY&R chief executive Russel Howcroft's rumoured move to Channel Ten has been confirmed as coming into effect early next year by the network.
Howcroft will return to his hometown of Melbourne to take the role of executive general manager of the network but will remain with Y&R group in the capacity of non-executive chairman.
Howcroft will report to Ten's chief executive, James Warburton, who said, "Russel is a great leader and one of the most outstanding advertising executives in Australia. We are very pleased he is joining Network Ten.
"Russel is extremely well connected in the marketing, advertising and media sectors. His appointment will bring new skills and strengths to the Network Ten management team, particularly in the Melbourne market."
Of the move, Howcroft commented, "After 24 years of working for some of the best agencies, in the world, I am privileged to be given the chance to pursue another great passion. Television is a very powerful and engaging medium and my experience over the past few years have fuelled my desire to work within the television business. "In this multi-screen world, television has terrific opportunities to lead the way and develop devoted audiences."
Howcroft's departure sparked a restructure at GPY&R with current CFO Jason Buckley, to take on the additional role of chief operations officer of the Sydney offices of George Patterson Y&R, VML and Ideaworks.