ACCC gives OK to Foxtel-Austar merger, businesses to combine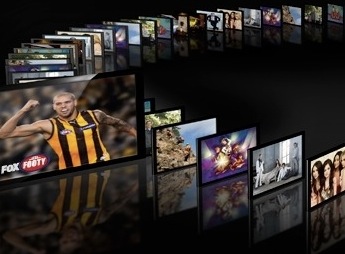 Foxtel is free to proceed with its takeover of pay television rival Austar after the Australian Competition and Consumer Commission (ACCC) announced today it will not oppose the proposed acquisition. But on a few conditions.
The ACCC was primarily concerned with the developing IPTV field, and how competition in that field would be affected by the combining of the two main pay TV providers in the national market into one entity under the Foxtel brand name.
The ACCC  accepted Foxtel's undertakings relating to the acquisition of exclusive content, as well as the mobile rights to these. This means Foxtel will not be able to obtain exclusive rights to any of the channels it currently provides, or any channels it may provide in the eight years covered by the undertaking.
Of additional concern to the ACCC was Telstra's 50% ownership of Foxtel and the access the telco would gain to regional voice, broadband and IPTV customers.
"The proposed acquisition would bring together the two main subscription TV industry players in Australia each with a substantial customer base and significant access to key content. This would in turn give Telstra, Foxtel's largest shareholder, greater market power in regional fixed broadband and telephony markets," ACCC chairman Rod Sims says.
"By reducing content exclusivity, the undertakings will lower barriers to entry and promote new and effective competition in metropolitan and regional telecommunications and subscription television markets."
"Taking into account the undertaking which has been offered by Foxtel, the ACCC is satisfied that the proposed acquisition is unlikely to substantially lessen competition." Mr Sims said.
A statement from Foxtel chief executive, Richard Freudenstein, says, "This is a great outcome for consumers because we will now be able to create a company of scale that will deliver innovative new digital products and services, and parity for regional and city customers."
The undertakings proposed by Foxtel and accepted by the ACCC include:
Non-exclusivity over a broad range of channels,
Non-exclusivity over video-on-demand movie rights,
Non-exclusivity over movies supplied by major studios and key independents, and
Signal access to facilitate IPTV delivery by third parties.