From classy to gassy, James Bond will swig Heineken in next film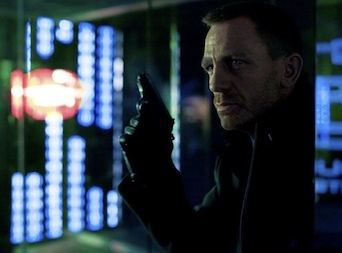 After it was revealed earlier this year that current 007 Daniel Craig will feature in advertisements for Dutch brewing giant Heineken, it has now been confirmed he will also be seen drinking that particular brand of beer in at least one scene of the film franchise's latest instalment, Skyfall.
Heineken's partnership with the Bond franchise dates back to 1997, but the world's most famous secret agent is more well known for sipping martini cocktails than lager.
"There is no doubt that James Bond will always be synonymous with 'shaken not stirred', but he is a man of the world, so it's not surprising that a contemporary Bond might enjoy a Heineken beer occasionally," said a Heineken spokesperson.
"There are numerous references to Bond enjoying a beer in both Ian Fleming's original novels, and in subsequent films such as 'On Her Majesty's Secret Service' and 'Quantum of Solace'."
It's a franchise that is no stranger to product placement, but Brand Republic reports that Skyfall will reap a third of its overall budget, or $45 million, from brand payments.
Homepage image credit: Danjaq, United Artists Corporation and Columbia Pictures.