ACCC wary of potential for misconduct by comparison websites – report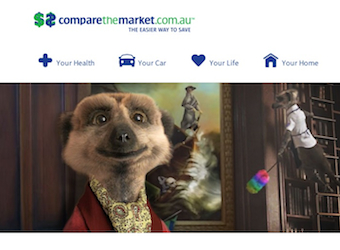 The ACCC has released a report detailing its concerns about the comparator website industry's lack of transparency, following recent penalties to Compare the Market and previous issues with Energy Watch and iSelect.
The Australian Competition and Consumer Commission (ACCC) 'Comparison Website Industry in Australia' report compares the industry's benefits and challenges, drawing on consultations with more than 20 stakeholders including industry, other regulators and consumer groups, and topical research.
The report focuses on websites that compare private health insurance, telecommunications and energy providers, of which Australia currently has about 40. The Australian Securities and Investments Commission (ASIC) is investigating financial services comparator websites.
"Notwithstanding the benefits that comparator websites can offer, the ACCC has concerns about conduct within the industry that may cause consumer and business harm," the report says.
In recent years the ACCC has dealt with various comparator website complaints, including:
Compare the Market (August 2014): The ACCC ordered it to pay a $10,200 fine for misleading advertising,
Energy Watch (2012): The Federal Court ordered it to pay a $1.95 million fine for misleading advertising. Former CEO Benjamin Polis was also fined $65,000 for misleading voiceovers on radio ads, and
iSelect (2007): The ACCC accepted court enforceable undertakings from it for misleading representations on the range of health insurance policies it compared.
READ: ACCC stings Compare the Market with $10,200 fine for misleading advertising »
The ACCC's concerns around the transparency of comparison websites fall into the following categories:
The extent of the comparison service, including market coverage. For example, some comparison sites may misrepresent their service to cover all available providers and their products while only working with certain providers under commercial partnerships,
savings achieved by using the comparison service, including both general and specific to the customer's needs,
comparison services being unbiased, impartial or independent. Such claims could be found as false if the site earns revenue from giving service providers leads or taking commission from arranging sales,
value rankings, often represented by star ratings. These can be misleading to consumers when the website fails to disclose what measures these values are based on,
undisclosed commercial relationships affecting recommendations to consumers: "The undisclosed aspect of preferential commercial relationships could cause considerable consumer and market detriment by distorting results", and
content and quality assurance of product information.
The report says comparator website industry in Australia is about five years behind that of the UK, where these types of sites began in the early 2000s. The insurance industry quickly caught on to the sites' value as a sales channel and customers enjoyed the benefits; between 2001 and 2010 the percentage of UK consumers purchasing car insurance online grew from 2% to 51%.
Consumers who choose to use comparison websites cite reasons such as:
Easier comparisons (68%),
better informed purchasing decisions (66%),
simpler comparisons (62%), and
easier to find information (58%).
Although the use of these websites is growing in Australia, much of the public is skeptical of the companies behind them and therefore prefers to use them only for research rather than purchasing.
Medibank Private told the ACCC's Competition Policy Review that 60% of its customers used comparator websites to research policy options but only 20% purchased through them.
"There continues to be a degree of consumer scepticism about the operation of comparator websites, which should serve to encourage operators to improve their transparency and disclosure," the ACCC report says.
But it is not all negative; the ACCC report also outlines significant benefits from the comparator website industry, both for consumers and service providers.
These benefits include:
Positive impact on competition – helping SMEs overcome barriers to entry,
helping to overcome choice paralysis,
saving time and effort,
needs analysis and facilitating like-for-like comparison,
downward pressure on prices (by bringing more competitors into the fore), and
product innovation (comparison of product features encourages service providers to innovate to serve customers needs).
The ACCC is preparing best practice guidelines in-line with competition and consumer protection laws for comparator website operators and businesses to follow, as well as preparing consumer guidance.
It will release these guidelines in early 2015.