Ad market: Revenue stumble slight as print-digital shift hastens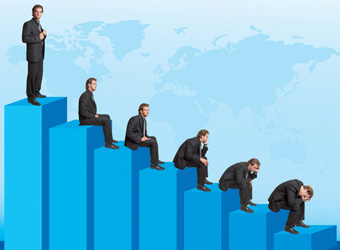 While the overall drop in advertising revenue for the first six months of the year was only slight, the gap between the winners and losers in the ad market continues to widen, from a drop of 26.0% for magazines to a gain of 29.8% for online.
Figures from the Commercial Economic Advisory Service of Australia (CEASA) show total media advertising revenue dropped by 0.4% year on year to $6,745,314,000 for the first six months of 2012.
The divided fortunes of the industry illustrate an accelerated shift from print to digital, with magazines the hardest hard hit, followed by classified directories, down 15.9%, and newspapers which shed 11.5%
Online notched the largest increase followed by subscription televisions, up 17.3% and outdoor advertising revenue, up 2.9%.
Overall the decline was slight compared to other periods of hard time, says CEO of CEASA, Bernard Holt. The media tracking body, which commenced its measurement of the industry in 1960, has seen declines of 8% in 2009, 6.9% in 2001, 6% in 1991 and 2% in 1990 in its 52 year history.
"From 1990 media advertising revenue began to show a boom and bust cycle, and the cycle was not uniform," Holt says. "It also featured sharp ups and downs. In most cases recovery was strong."
Other media to record an increase in advertising revenue included total radio, up 1.3%, suburban newspapers, up 0.8% and regional television up 0.6%. The fortunes of free to air metropolitan television dropped by 3.5% while metropolitan radio, down by 0.6%.