ADMA announces six new board appointments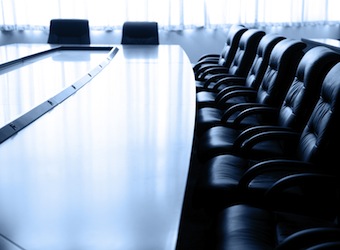 ADMA has appointment six new members to its board of directors.
Representatives from SAS, Foxtel, Woolworths, iiNet, MercerBell and Database Consultants Australia will join current board members from Westpac, IBM and Apparent.
The newly appointed board members are:
David Bowie, managing director, SAS Australia and New Zealand
Chantal Walker, marketing director, Foxtel
Emily Amos, general manager, customer engagement, Woolworths.
Wendy Walker, chief marketing officer, iiNet (also state representative for West Australia)
Julie Dormand, managing director, MercerBell (also state representative for New South Wales)
Craig Wallis, business development manager, Database Consultants Australia (also state representative for Victoria).
"I'm delighted to welcome six new industry leaders to the ADMA board," ADMA chair and general manager of customer relationships marketing at Westpac, Karen Ganschow, says. "They bring a wealth of marketing, advertising, agency and supplier sector experience to the association and I look forward to working closely with them to deliver against our new expanded vision for the ADMA and increase the support for our members."
"With these additions for 2013, ADMA has added more strong marketing brands to the board table," ADMA CEO Jodie Sangster adds.
Stepping down from the board this year after completing their terms of service are:
Nigel O'Rorke, director, consumer channels group, Microsoft  Australia
Andrew Murrell, former general manager, digital and social marketing, Commonwealth Bank Australia.
Abramo Ierardo, general manager, Action Direct Marketing
Patrick Ward, former general manager, Expo Group
Ganschow, Mark Willson, director, marketing and communications, IBM Australia and Phillip Smith, managing director, apparent will stay on in their current roles.
The ADMA board can have up to 18 directors including the ADMA CEO, current chair and past chair. Five board members represent the state branches, up to eight are elected by postal ballot and three can be appointed by the Board of Directors. Each director can hold office for up to three years.