Adobe, Apple, Microsoft subpoenaed by Australian Government over pricing questions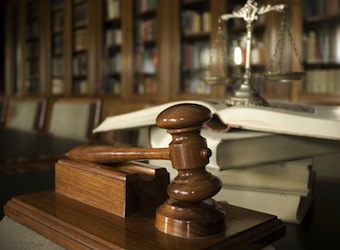 The Australian Government's IT Pricing Inquiry has ramped up its investigation into the so-called 'Australia Tax' today by issuing subpoenas to Apple, Adobe and Microsoft to appear in court next month for questioning on why some prices are higher in Australia compared to other markets.
The legal summonses, as reported by Gizmodo Australia, call the three companies to appear before the House Committee on 22 March to address concerns over hiked prices on IT goods that have been sold locally.
Federal Member for Chifley, Ed Husic, told Gizmodo Australia today that he is disappointed with the lengths the committee had to go to, in getting the companies to cooperate with the inquiry.
"In what's probably the first time anywhere in the world, these IT firms are now being called by the Australian Parliament to explain why they price their products so much higher in Australia compared to the US," Husic told Gizmodo Australia.
"Adobe, Apple and Microsoft are just a few firms that have continually defied the public's call for answers and refused to appear before the IT Pricing Inquiry."
Prior to the Government-issued subpoenas, Apple met with federal politicians in Canberra in July last year, after been granted a closed-door hearing in the parliamentary inquiry, with US representatives for the computer giant arguing its case.
In addition, Microsoft provided a three-page public submission that questioned the inquiry's comparison of technology prices locally and abroad, saying: "Any such comparisons are of limited use, as prices differ from country to country and across channels due to a range of factors."
Now it seems any previous attempts to resolve the matter will have to wait until the hearing next month. If Apple, Adobe or Microsoft fail to appear in court on the set date, they will face further legal action. Currently, it is not know whether other tech companies have been ordered to take part in the inquiry.
With Macworld.