Adopting B2C brand marketing methods in B2B sectors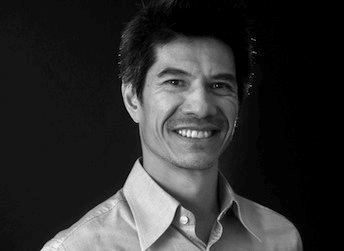 A longstanding misconception about branding is that it is only for consumer products. Branding efforts in business to business marketing therefore are a waste of time – or so the old-school rationale goes. But B2B marketing is evolving by increasingly taking cues from B2C marketing.
I have seen this phenomenon occurring in Australia's property and construction sector over the several years I have advised clients in the sector, ranging from engineering and construction firms to residential real estate sales.
Forget about the entirely rational and perfectly logical 'business' person. They no longer exist – if they ever did at all. We are all human beings with emotions and feelings. This makes us susceptible to branding whether we are at home or at work.
Branding, of course, goes beyond logos and advertising. If your neighbour tells you about his experiences with a certain brand, you won't forget that conversation as soon as you get to the office. We are all subject to a great deal of information across a range of social strata, embedded in multitudinous emotional contexts. This opens the door for branding in B2B markets.
What do B2B and B2C brands have in common? They are all brands and they all need to appeal to people. A brand is a short-cut to the attributes, benefits, beliefs and values that differentiate products. Brands reduce complexity and simplify the decision-making process – including decisions by a business to buy another business' product.
The key marketing device that businesses are applying in B2B marketing is the use of emotional language at all touchpoints of the brand – from the logo through to other brand elements and experiences. A brand is emotional. It has a unique personality. A strong brand captures the hearts and minds of clients and other stakeholders.
Emotions that B2B brands commonly invoke are confidence, trust, desire and comfort. FedEx, Airbus and Caterpillar are all businesses that primarily generate revenues from other businesses. FedEx's clients can be confident that their deliveries will arrive at their destination on time. Caterpillar is a trusted machinery brand – it will get the job done. Airbus successfully positioned its A380 flying experience as a desirable product that will give travelers all of the comfort that the newest technology can provide.
How is the construction and property sector in Australia using emotive appeal?
McGrath is a real estate franchise that has grown exponentially, from five to 50 franchises over a five-year period. From the outset, the McGrath brand was positioned as desirable for business owners, employees and vendors. Its brand has always been clean and contemporary, its marketing innovative and progressive, and its systems efficient and creative. Importantly, the business attracted high quality estate agents which in turn attracted the vendors with the more desirable properties.
Tactically, some of the changes the business undertook were: changing the name of its magazine from Space to McGrath (the equity was in the McGrath name, which was more personal, recognisable and emotive); identifying a strapline that appealed to consumers ('secure your future'); and applying interactive B2C elements such as publishing QR codes.
John McGrath said, "My goal is to give my customers the best shopping experience possible." His customer-centric approach across all aspects of marketing was key to the success of his franchise model. The McGrath Group has grown from a one-man operation to an organisation that sold over $5.7 billion in residential sales in the last financial year, with 1,393 properties selling for over $1 million or more.
While McGrath does engage in B2B with its franchisees, it is primarily consumer-facing –  so in many ways it can be expected to be more sophisticated than construction companies that derive revenues strictly from B2B activities. However, we are finding that construction companies are similarly appealing to clients' emotions.
Confidence and trust are at the heart of a construction company's B2B relationships.
A business builds trust through consistency at every touch point of the brand. When the brand is managed consistently, it means it is reliable, honest and authentic. Some of Australia's well-known construction names have benefited from rationalisation of their brands. Over time, under various leadership regimes and operating in changing contexts, the positioning of a brand can become multi-layered, its representation inconsistent, and messages to audiences confused.
Key brand elements that appeal to emotions include company or product name, photography, illustration, typography, colour, tone of voice, and strap line. These elements should be reviewed for consistency so that together they communicate the brand's unique value proposition.
With Baulderstone, we worked towards consistency to make the key elements of the brand punchier. Baulderstone pared back its palette to confidently claim its ownership of the colour green. Green comprised about 70% of the colour palette.  We introduced a black and white reportage style photography to help tell the Baulderstone story in a more humanised, accessible way. The result? Acknowledgement from its biggest competitor that Baulderstone's annual publication, its most significant client communications project, was the best in the industry. With another construction company, Hindmarsh, we are helping to communicate confidence through an advertising focus on the corporate value of leadership.
At an experiential level, from the reception through to exhibitions at trade shows, B2B companies are using B2C techniques to seduce the senses. Lighting, texture, space, signage, furniture and customer service all contribute to the experience – similar to entering a shopping centre or hotel lobby.
The reception is often the first tangible contact with the brand after the business card. It speaks volumes of the value the company places on brand, how important they believe the first impression is, and how welcome they make their visitors feel. The reception area also sends a signal to staff on maintaining a professional appearance.
For Pacific Rail Engineering, we built brand awareness, promoted a new operational service and gathered new contacts at the Ausrail Plus 2011 trade show. As the custom-built event stand was effectively a reception area for the client, it included a reception desk, TV screen and meeting space. B2C elements of the marketing campaign were electronic direct mail, an SMS blast and a competition to win an elite road bike, which attracted visitors to the stand.
As for desire and comfort, let's discuss these emotions by referring to one of the strongest brands of our time, Apple. The most visible way that B2B marketing is taking cues from B2C marketing is the increasing use of iPads. Apple has been able to appeal to all demographics regardless of socioeconomic background. Its handheld products are equally ubiquitous in the boardroom and the street. Apple has touched the heart of consumers through design and technology, making the brand accessible, despite its high-end design. The brand is comfortable in the hands of everyone and, in this way, Apple makes people feel special and included.
Brands are developing apps to benefit from Apple's emotional appeal. We are helping B2C and B2B clients create publications specifically for the iPad. Businesses are using iPads for investor presentations, annual reports and other communications collateral. In the next reporting season expect to read more financial reports – whether directed at analysts or institutional and retail investors – via the iPad.
We at Ascender see the property and construction industry as one where a few successful B2B brands are proving that there are benefits to be gained from investing in strong branding.
To outline just some of the key benefits, branding is an effective and compelling means to 'decommoditise' product categories that are highly undifferentiated. Brands enable companies' value propositions to be more emotive and compelling.
Brands assist companies in transitioning from a transaction-based selling model to one that is relationship-based. Brand loyalty is created when the business manages to consistently deliver on what its brand promises. Brand preferences lead to the rejection of competitive brands. A business with well-known brands can command premium prices for their products and services. It makes it automatically less susceptible to competitive forces.
A positive brand image also appeals to all other stakeholders. For example, it makes it even easier for a business to recruit and retain talent.
In many industries there are still no brands at all, leaving a gap with huge unrealised brand potential. Not only could companies profit from a tremendous first-mover advantage, future-oriented companies may even be able to set the business standard with their brands.