AFL to apply for .brand domain name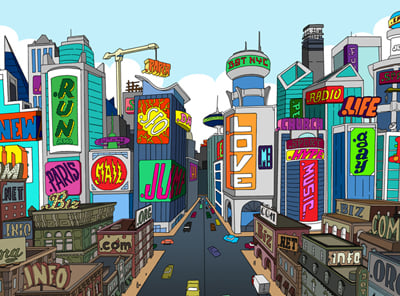 The Australian Football League (AFL) has announced it will apply for a top level internet domain name in a move to boost its online presence.
The AFL will fork out an application fee of US$185,000 and annual fees of US$25,000 in a bid to win the rights for its website and those of its affiliates to end in .afl, giving the game a branded online presence through sites such as Geelong.afl or Lions.afl.
General manager of strategy and marketing at the AFL, Andrew Catterall, says the .afl asset will make it easier for fans to access trusted online content endorsed by the AFL brand.
"We think .afl could be a key asset to support our major strategies around national expansion, fan development, strengthening the AFL clubs, supporting community participation and growing our presence in digital media," Catterall says.
The generic top level domains (gTLD) program is coordinated by the Internet Corporation for Assigned Names and Numbers (ICANN), the global governing body for internet addresses. In what will be one of the biggest changes to the internet in its history, the shake-up will see domain names move beyond the increasingly saturated .com space to a large number of brand and generic domains.
The AFL is one of only a few big brands to publicly announce intentions to acquire a gTLD since applications opened over a month ago.
According to a report in the Sydney Morning Herald, businesses are divided over the value of the gTLDs.
The Herald reports that Woolworths, Telstra and Qantas have expressed doubt over the new scheme. Qantas reportedly told the Herald last year that its Qantas.com address enjoyed enough brand recognition to not warrant a change.
Melbourne IT and ARI Registry Services have been selected to assist with the AFL's application.
The earliest date that applicants could discover if they've been successful will be late 2012 and the first new gTLDs are expected to go live on the Internet in 2013.
Image credit: http://jess3.com/.