AMAA announces new audited website measurement service, ditches Nielsen for ComScore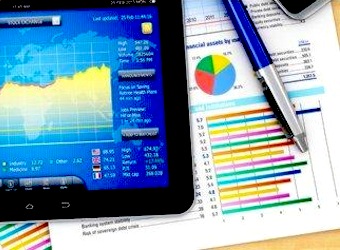 The Audited Media Association of Australia (AMAA) today announced the launch of a new audited website measurement service that will provide AMAA's members with a range of audited website metrics to use when buying and selling online advertising. Online measurement firm ComScore has been selected to provide the analytics platform.
The service consists of an audit and reporting framework that will include average daily unique browsers, page impressions and session data metrics. These are based on global standards set by the International Federation of Audit Bureaux of Circulations (IFABC) and are part of a broader suite of metrics the AMAA is exploring, which include unique devices and video activity.
Chairman of the AMAA, Dr Stephen Hollings, says the new service was developed to deliver metrics that are accessible by the smallest website publisher to the largest and which are in line with the AMAA's existing audit services: "The service builds upon our members' desire for website measurement that carries the same level of auditing rigour and transparency that we apply to print and events. Our non-profit mission remains focused on bringing accountability and trust between advertisers, agencies and publishers in an ever-changing media industry."
The AMAA's audited website measurement service is made up of four key elements:
a tag management system, automated site scanning technology, an analytics platform, and audit services along with data reporting which will be delivered by the AMAA to robust and consistent audited measurement.
The development of the service followed the completion of the request for proposal process begun in May this year to select an analytics platform. This was overseen by a technical review committee that brought together advertiser, media buyer and website publisher members and was chaired by Christian Bartens, founder and director at Datalicious and chair of the ADMA Data and Analytics Expert Group.
The review committee assessed analytics platform vendors on pre-agreed selection criteria, which included methodology, quality of service, relevance, scale and capacity, with ComScore's Digital Analytix product selected as the analytics platform.
Paul Dovas, AMAA's chief executive officer, expressed his gratitude for the previous arrangement with Nielsen and explained what this new approach means for the industry and its members.
"We are grateful for the opportunity to have worked with Nielsen over the last four years and while today's announcement represents a new era and a new approach by the AMAA, our commitment to deliver census-based, audited website measurement to our members remains as important as ever."
The AMAA will commence implementation of the new service in the coming weeks with the first reporting of data scheduled for December.
The AMAA its 'Accountability in Ad Spend Conference' on Wednesday at the Sydney Convention and Exhibition Centre where it will provide more information on the new product.