Amazon Alexa understands Aussie vernacular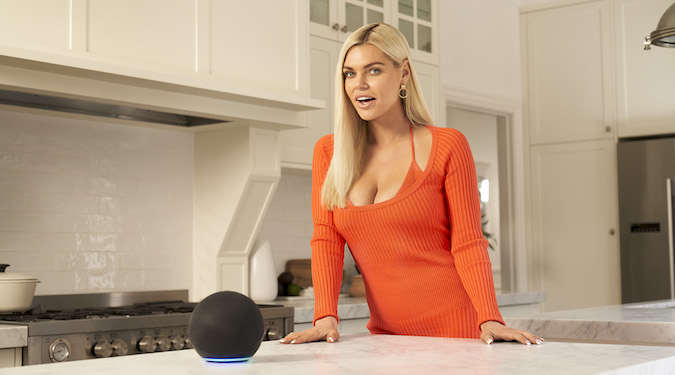 Amazon Alexa has teamed up with Sophie Monk and The Inspired Unemployed to make sure that key Australian phrases are understood by the device.
The integrated campaign came from Havas Village. Comprised of short digital clips, it shows off the new prowess of the Amazon Alexa and her grasp of key Aussie phrases. 
The digital-first campaign is made up of six 30-second creative executions that highlight some of the new phrases as 'learned' by Alexa. Media personality Sophie Monk and comedy duo The Inspired Unemployed feature in their homes. They're teaching Alexa some of Australia's most distinct phrases. 
Highlighted phrases include 'yeah, nah', 'mozzie', 'barbie' and 'bucketing down'. Alexa's extensive vocabulary has been extended once more, and the campaign speaks to Aussie's sense of humour.
Amazon Alexa head of marketing Jen Beirne says of the campaign, "It's exciting to be collaborating with true blue Aussies to develop a fun campaign that helps demonstrate just how Australian Alexa has become. She's certainly learnt a lot in the last three years down under, and following the campaign launch, more of us are speaking with Alexa like a mate!"
"From the comments and feedback shared by our customers and community post-launch, the fun and engaging nature of the campaign is exactly what we all need right now," Beirne continues.
Havas PR Australia CEO Simone Gupta also spoke about the fun campaign. "The campaign shows an idea can come from anywhere and flourish through collaboration between our Village agencies, with the idea developed within One Green Bean and expertly executed by our partners at Host/Havas," says Gupta.
Appropriately named 'Aussies get Alexa. Because Alexa gets Aussies', the campaign is running for three weeks from 20 September across Facebook, Instagram, TikTok and YouTube.