Sydney Gay and Lesbian Mardi Gras announces three-year partnership with American Express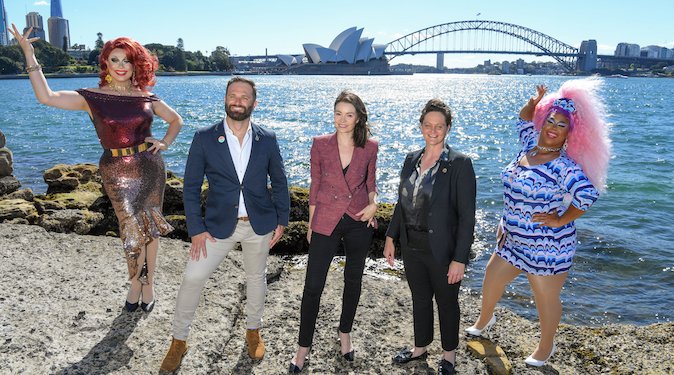 American Express and Sydney Gay and Lesbian Mardi Gras announced on 7 October that they have entered into a historical three-year principal partnership. 
The new partnership will also extend to Sydney WorldPride in 2023. This first for the southern hemisphere is tipped to be the largest event held in Sydney since the 2000 Olympic Games.
Sydney WorldPride will take place across the city. It plans to bring to life a festival of many different events that will celebrate the LGBTQI+ community.
Managing director for American Express Australia and New Zealand, and chair of American Express Inclusion and Diversity Council, Corrina Davis spoke about the partnership. 
"At American Express we value and embrace differences and believe unique perspectives, backgrounds and experiences are critical to the diversity of communities and the success of businesses. It is therefore with enormous pride that we take our place as principal partner of the Sydney Gay and Lesbian Mardi Gras and Sydney WorldPride 2023," says Davis.
 "Today's announcement demonstrates our unwavering commitment to backing the LGBTQI+ community. It's part of our long-standing promise to uphold an inclusive and welcoming workplace. This will reflect the diversity of the customers and communities we support," Davis continues about the new partnership.
The CEO of Sydney WorldPride Kate Wickett is in full support of the announcement. 
"Today marks 500 days until the Opening Ceremony of Sydney WorldPride 2023. Eyes of the world will be on Sydney as we host a global celebration of LGBTQI+ arts and culture. It will feature the world's largest LGBTQI+ human rights conference. We welcome our partner American Express who is committed to diversity and inclusion in the workplace and the community both here in Australia, and internationally," says Wickett. 
The event will be a global celebration. It will look to bring tourism back to Sydney after the dip that COVID-19 brought. "We can't wait to welcome tourists from across the world back to Sydney," says Stuart Ayres, NSW tourism minister. 
The partnership will also be centred on reinvigorating local business after the hardships of the pandemic. The local businesses, who include queer spaces, will be supported by it. It will look to inspire and incentivise customers to spend within these small businesses. 
Albert Kruger, Sydney Gay and Lesbian Mardi Gras CEO says: "We're very proud to have American Express join the Mardi Gras family as our principal partner. As a global brand, it has the capacity to help spread the Mardi Gras message of equality far and wide. While locally, American Express will help us immensely as we work with LGBTQI+ businesses to reignite the vibrancy and economy of our valued gaybourhoods across Australia."
The announcement is a continuation of the support American Express has shown the community since the 2017 marriage plebiscite.