AMI: Budgets to grow by only 1%, dragged down by stagnant big business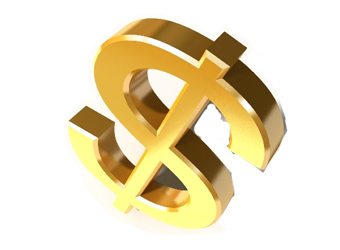 Budgets are expected to grow for many Australian marketers in 2013 but the average increase across the industry looks set to reach a meagre 1%, a local study found.
The Australian Marketing Institute (AMI) and Colmar Brunton's fourth annual 'Senior Marketers Monitor', conducted in December 2012, forecasts budget growth to be 1% this year, compared to 3.5% forecast for 2012 and 4% for 2011. One-third of marketers anticipate an increase this year, against 38% expecting expenditures to remain largely unchanged.
Organisations with a turnover of under $150 million are more likely to expect increases in the year ahead with an average lift of 16% forecast for growth companies, Australian Marketing Institute CEO, Mark Crowe says. "While the top marketing priorities include measures to increase sales, maximising marketing expenditure efficiency and focusing on more profitable market segments, there are interesting shifts in the intended use of communication channels," Crowe says.
Priority lists remain similar to the year before, bar growing shifts towards social networking and web 2.0. Customer acquisition and maintaining and building brands also ranked as top priorities for the year ahead.
The shift online is reflected in the media channels marketers expect to direct their attention towards. The top five channels set to experience an increase in expenditure this year are:
Social networking and web 2.0 applications
Online advertising
Public relations
Viral marketing
Direct marketing
"Traditional media is being [forecast to be] used more by a minority of marketers," comments Crowe, "with the stand-out examples being print (12%), radio (8%) and free-to-air TV (4%)."
The most pressing challenges identified by the 260 senior marketers surveyed were effectively getting messages to market, acquiring new customers, maintaining current customer base, demonstrating the contribution of marketing to senior management and maintaining pricing/margins.
Similar to the previous two years, most senior marketers (76%) feel 'positive' or 'very positive' about the role and influence of marketing in Australia today.