Anatomy of a killer landing page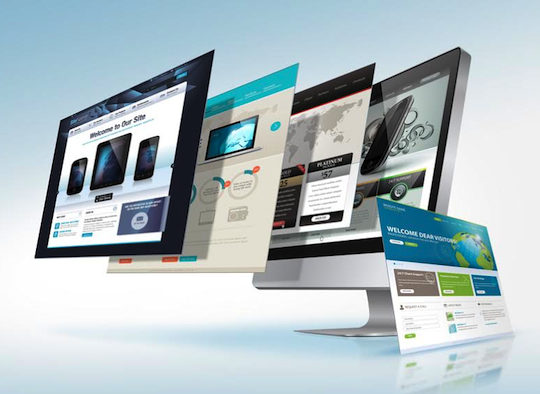 Wasif Kasim, strategic development manager at Salmat Digital, discusses the key elements of a great landing page that delivers strong ROI.
More often than not the first point of contact a consumer has with your business is through a landing page – a standalone web page which is typically separate from your website and conveys details on a certain promotion, campaign or product.
They are incredibly important tools in introducing a customer to your business and obtaining information about that customer. Research by HubSpot shows that companies with more than 30 landing pages get seven times more leads than those with less than 10. A well-designed landing page can produce a strong ROI and help grow your customer base, but it only has a matter of seconds to get the job done.
They are highly targeted pages in which every element is designed to capture leads at a much greater rate than the main website. It is not uncommon for a business to create separate landing pages for each different campaign, ensuring the visitor is focused on one particular offer, solution or product without being distracted by everything else on the main website.
But not all landing pages are created equal. While there's no rule book to creating a killer landing page, there are 10 essential systems they all should have in order to compel, convince and convert as many visitors as possible:
1. Start by telling them your benefits
The benefits you provide need to be stated upfront in the main header and introductory copy. Visitors come to your landing page with a problem, and the goal of your landing page is to tell them how you can solve it – without any distractions. Every bit of text and image thereafter should expand on this, providing proof points and benefits that will ultimately convince and convert the visitor.
2. Tailor to target audiences
The more audiences you try to appeal to, the more diluted the message becomes and the fewer conversions you achieve. The most powerful landing pages contain very specific information and design elements to appeal to targeted audience segments. Rather than using a 'one size fits all' approach to the words, images, headers and design, each part is tailored to suit the unique needs and interests of the visitor. This results in a more personal experience for the visitor, meaning they are more likely to convert.
3. Keep it short and simple
The number one rule of any landing page is to keep it simple. You only have seconds to draw the visitor in, so you can't afford to waste any time distracting them with cool graphics, colour schemes, and masses of text. Visitors don't spend hours gazing over every part of your landing page; they skim and scan. So make it easy for them:
Use white space, bullet points (short, not long) and headers to make the landing page easy to scan and digest,
pay particular attention to the headline – make it big, strong and clear,
keep graphics simple and make sure they show the benefits of your product, and
keep your message concise.
If in doubt, test your page by getting a colleague to take a quick look and tell you the unique selling point.
4. Choose powerful pictures
Images and videos are proven to increase conversion rates by 80%. They can be understood faster and easier than text and are a good way to explain your product – especially if it is more complex. Icons are a good way to illustrate features and keep design clean.
5. Create consistent messages across content
The most successful landing pages follow the golden rule of consistency. The message is consistent right through the landing page, from the very first header to the call to action. There are no hidden caveats that will lose the visitors trust – everything is out there in the open. It's also important to make sure the initial message the visitor clicked on to get to your landing page (Google Adwords, a display banner, Facebook post etc.) matches what is on the landing page. There should be no surprises – simply let the landing page do what you promised to do and the visitor will thank you for it.
6. Capture form
The capture form is arguably the most important element on the landing page. You might have drawn the visitor in with your simple design and compelling copy, but if your capture form is overwhelming and over-complicated, you risk turning them away at the last hurdle.
The goal of your capture form is to obtain useful information from your visitor quickly and easily. So the trick is to only ask for information you really need to qualify leads. No more, no less. The fewer fields your capture form has, the higher you can expect your conversion rate to be. Every additional field you add to your form gives the visitor more work to do and becomes another reason for them to click away. Some might argue that if people are willing to fill out a longer form, you know they are better quality leads. But that's a risk only you can decide to take.
Use these simple yet valuable tips when creating your capture form:
Stick to between three to five fields as a rule of thumb,
link to your privacy policy to reassure your visitors you are trustworthy,
never use the word 'submit' – use a more powerful call to action such as 'Download' or 'Register Now',
keep form above the fold so it is easy to see without scrolling – the sweet spot is the upper right hand corner of the page, and
don't crowd the form – use directional cues and white space so it stands out.
7. Trust signals
People are increasingly reluctant to give out their personal information online these days, so you need to include elements that will build their trust and convince them that your brand and offer are worthy. There are a number of simple trust signals you can use, including:
Customer testimonials or logos (if B2B) – customer testimonials are proven to generate conversions like nothing else. Place them front and centre so they can't be missed,
case studies – expand customer testimonials into short case studies,
counters showing how many visitors have liked and shared the offer – a more subtle yet effective form of endorsement, counters show visitors how many people like your page, which gives it more credibility,
embedded social media posts – social media is an excellent source of social proof. Find tweets, Facebook posts, and so on that rave about your brand or product,
privacy message or a link to your privacy policy, reassuring visitors that their information will not be shared or sold, and
trust seals: use symbols to reassure visitors that their information is secure.
8. Promote social sharing
Encourage visitors to share your content by including social media sharing buttons on your landing page to generate word of mouth about your product or offer. Not every visitor to your page will become a customer, but the chances are they know someone who will. Alongside social media, email forwarding buttons are a great way to encourage visitors to pass on the offer to people they think might be interested.
9. Avoid navigation links
Your landing page only has one purpose: to convert leads. Navigation links are a great tool in your main webpage where you want visitors to stay on the site and find what they need. But your landing page is different – you don't want visitors to click away from the landing page, you want them to get to the end and fill out the capture form. The best way to use navigation links is to include them after your lead has completed the form, on the thankyou page. This gives them access to your site where they can explore all your products and services.
10. Test early, test often
There is a degree of trial and error in any digital and marketing campaign, and creating a landing page is no exception. We would love to prove otherwise, but there is no universal truth telling us what will absolutely drive visitors to convert every time.
Rather than second-guessing what works on your landing pages, it's worth A/B testing your pages to figure out how to drive higher conversion rates. Every little change you make – the banners, headers, call to action, graphics and so on – could have a massive impact on the conversion rate. Vary your designs and compare the user clicks and conversion metrics to see which version delivers the most conversions and customers.
No matter the campaign, every landing page is designed to convert visitors into quality leads so apply best practice and expect to dramatically improve your conversions.