ANZ becomes first openly gay bank
ANZ Bank has come out of the closet, announcing itself as 'GAYNZ' to mark the 10th year of the bank's sponsorship of Sydney's Gay and Lesbian Mardi Gras.
To celebrate the occasion, the bank has completely re-branded its Oxford street branch, which happens to be located in the heart of where the Mardi Gras festivities will take place.
As part of the re-brand, the branch now celebrates LGBTI culture both inside and out, with two new GAYTM's, hand-painted murals "inspired by the LGBTI community" and ornate walls.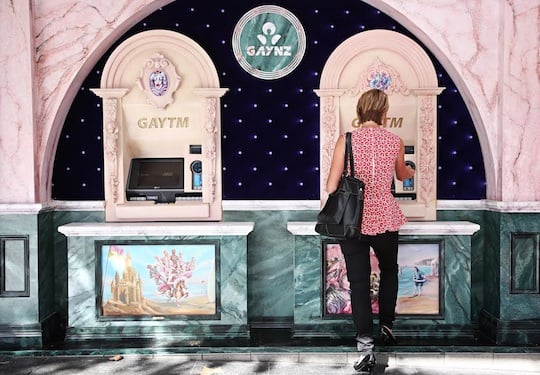 Four additional GAYTM's have been placed outside the bank's busy George and Pitt street branches. Fees charged to non-ANZ cardholders from the GAYTM's will be donated to Twenty10, an organisation who work with and support people of diverse genders, sexes an sexualities, along with their families and the community.
ANZ diversity council chair Mark Hand said it was a perfect way to show the bank's support to the LGBTI community.
GAYNZ is often used to describe us at Mardi Gras and we thought transforming the Oxford Street branch and naming it GAYNZ was a fitting way to demonstrate our continued support for the LGBTI community," he says.
"Diversity, inclusion and respect is an important part of what we do at ANZ so we are particularly proud of our partnership with Mardi Gras, which started because our staff passionately believed in supporting the cause 10 years ago," says Hand.
The support hasn't wavered either. This year the bank will have 230 staff, family and friends march in the festivities.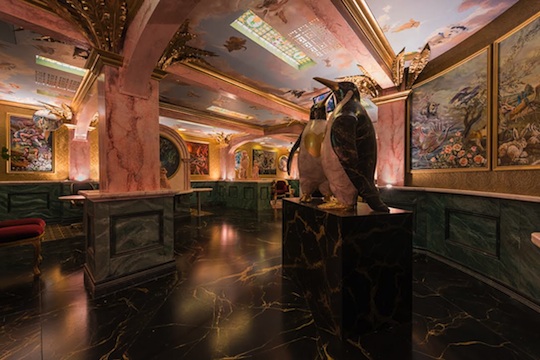 In addition to the branch redesign, ANZ has teamed up with Twitter to create an emoji of the gay pride flag.
The flag is the first Australian branded Twitter emoji and will run as part of the festival.
Twitter users are able to activate the flag emoji by using the hashtag #GAYNZ.