Around The Table: Is nostalgia across communications a fad?
Around The Table is a monthly section of Marketing where we pose a question to industry leaders and get their take on the matter. Join in the conversation and leave us your comments.
Question: Nostalgia across communications, retail concepts and tourism seems to be a growing trend. From a communications perspective, is this a fad or a sustainable strategy?

Craig Maclean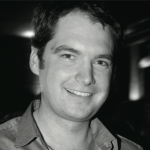 Senior brand manager
VB
Nostalgia can be a powerful tool for brands that have a proud history to look back on and, evoked in the right way, can drive emotional connection with consumers. When reminiscing, most people remember the past with rose- coloured glasses – so reminding consumers about an important time in a brand's history can be a shrewd marketing approach, as most of the time it invokes positive memories.
In addition to this, many consumers have a strong association with iconic brands with an established history. As a marketer, you would be remiss not to tap into this familiarity, as newer brands attempt to emphasise their point of difference in an ever expanding market.
In the beer market, for example, where new brands are introduced almost monthly, history and brand nostalgia is a real point of difference for many products fighting for market share in this space.
For newer brands, however, tugging at the heartstrings through nostalgia can lead to cynicism from consumers. It's very hard to sell an historic brand story based on a brand history that never existed. For this reason, evoking nostalgia is only a sustainable strategy for brands that have been around the block more than a year or two, such as VB.
James Wright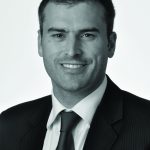 General manager
Red Agency
Put simply, nostalgia makes us feel good and if a product makes you feel good you are more likely to buy it. This isn't anything new. It is a tried and tested marketing model. Evoking nostalgic emotions makes us feel warm and secure, reminding us of a time when we believe we were happier and life was more innocent. Whether this is actually the case or not, it works.
Tourism Australia is currently asking you to share your best Australian holiday experiences as part of a competition. You can imagine how this might spur your own stories if you had visited the same place. It is a great conversation starter to get us thinking about holidaying at home and research shows that we are more likely to return on holiday to a place where we had a memorable childhood experience.
A brand's heritage and history is often what sets it apart from the competition. At Red Agency, we are involved in the current Louie the Fly campaign for Mortein, launching him on Facebook and announcing his retirement from the TV ads. It created a huge outpouring – people posted old adverts and images, and wrote of their memories of Louie through social media. The reaction has led to the company to reconsider the decision to remove Louie from TV.
Products that were popular in someone's youth stays with them throughout their lives. We have seen some old products come back to life through relaunches. The Back to the Future Nike trainers that were recently issued and auctioned were a huge hit. Remember the Commodore 64? It has been relaunched this year, same classic design but with modern technology. If they reissue some of the games, like Summer Olympics, then I will be putting it on my Christmas list.
Lisa Hardie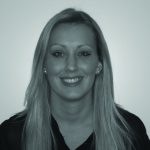 Marketing & design manager
Strategic Airlines
As we age, our nostalgic yearnings grow, making us more receptive to advertisers and marketers who use 'a longing for positive memories from the past' as a component of their marketing strategy. In today's environment of uncertainty, playing up experiences that produce hope may be a useful strategy that produces a positive outcome. Most people have an unspoken sense of connection with the past, and that positive emotion and sentiment can be a strong ally when it comes to marketing products or services.
Since the impact on consumer confidence of key factors, including the GFC, nostalgia has become a more frequently used technique, as a way of encouraging consumers to recall positive emotions from their past.
Some major brands have a strong history of integrity supported by familiar imagery and symbolism. They can use legacy positioning to great effect in reassuring cautious or uncertain consumers.
It would be incorrect to suggest nostalgia in marketing is a fad or simply a current trend. For these techniques were used prior to the arrival of the GFC; for example, the 'Happy Little Vegemites' TVC, which was readopted from the product's 1954 and 1960 campaigns.
I believe the use of nostalgia in marketing will remain a relevant and sustainable strategy, especially in Australia as our population ages, and also in response to increasing social uncertainty due to economic, environmental, social and safety issues.
Nostalgia taps into something fundamental about the human mind and consciousness. Memory, thinking and feeling are an active, shaping process in what has become a price-driven market.
Felicity Loughrey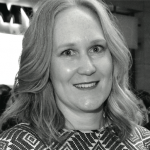 Online editor
vogue.com.au
No one loves nostalgia more than the fashion industry!
At Vogue Australia, in the magazine and online, there are countless nostalgic references. The great thing about online is that we can measure how much our audience loves a retro moment. The numbers tell us they have a lust for nostalgia.
Every Tuesday we publish an image from the Vogue archives for Vintage Vogue Tuesday on Tumblr. Our most popular post to date was a picture of Australian model Gemma Ward from December 2005. The post has 816 reblogs and likes (at time of writing).
Another hit was a Sophie Monk cover from 2004. The seven-year-old image scored 129 reblogs (at time of writing) and was also a hit on Facebook.
I wouldn't say that nostalgia is a fad or a strategy. Nostalgia is context, memory and a constant source of inspiration. Vogue prides itself on looking forward but I think it's important to think about how we got here.
Nathan Wilson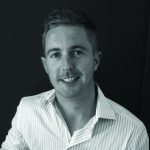 Senior marketing manager
Virgin Money
I believe the use of nostalgia in communications can always be relevant from a tactical perspective, depending on what the product is, the history of the product and macroeconomic influences that will ultimately drive consumer confidence. Post global financial crisis, there is still a lot of doom and gloom; consumers are being overcautious and increasingly sceptical, which has a huge influence on purchases.
One way marketers can overcome this barrier is to tap into fond memories and use nostalgia in communication, which in turn will take consumers back to a happier place and allows them to relive memories, enticing consumers to buy a product or try an experience.
So, is it a fad? For most, it's probably more of a smart tactic to drive sales and, for others, it's just something that is relevant to the brand at that particular point in time. One example of this is McDonald's – highlighting the past as it's relevant to its present given it's the brand's 40th year in Australia. This, in turn, will tap into the memories of Maccas customers of yesteryear, who maybe no longer engage in the brand, thus driving an increase in sales for a dormant segment. It also builds on the brand's history, which is something most brands shouldn't shy away from. Whereas for the Commonwealth Bank, using nostalgia in communications takes Baby Boomers (and possible Gen Xers) back to a time when banks were seen to be friendly and safe. Is it sustainable? Probably not.
Companies should look to the future. Continually relying on the past will mean the brand will become tired and consumers could believe it's either outdated and/or not for them. Yet for tactical occasions, reminding consumers about the past can sometimes help boost sales and tap into a childhood emotion that is relevant for a particular point in time.