Is your brand responsible for digital waste?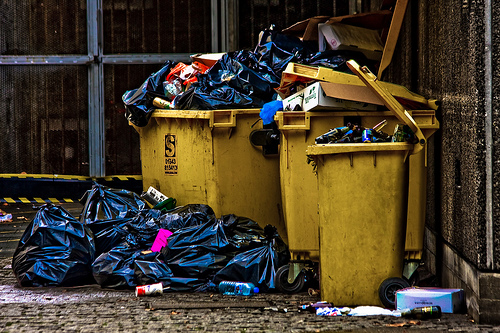 While there have been reports of companies shifting marketing funds to engage with consumers on social media, a recent report by research company TNS revealed that this strategy might lead to more unhappy consumers.
The 'Digital Life' study, which surveyed more than 72,000 consumers in 60 countries on their online behaviour found that 57% of people in developed markets (including Australia) do not want to engage with brands via social media.
This number increases to 60% and 61% in the US and UK markets respectively.
According to the study, "misguided digital strategies are generating mountains of digital waste, from friendless Facebook accounts to blogs no one reads."
Matthew Froggatt, chief development office at TNS says: "Winning and keeping customers is harder than ever.
"The online world undoubtedly presents massive opportunities for brands, however it is only through deploying precisely tailored marketing strategies that they will be able to realise this potential. Choosing the wrong channel, or simply adding to the cacophony of online noise, risks alienating potential customers and impacting business growth."
While 54% of respondents believe that social networks are 'a good place to learn about products,' the research report advises that brands must harness digital more carefully, and that it was important for brands to understand the geographic contrasts between users of different countries.
Fast growth markets like China, India, Malaysia, Argentina and Brazil were found to be much more open to brands' presence on social networks. 59% of those surveyed in these markets believe that social networks are a good place for brand information, with only 33% of Columbians and 37% of Mexicans not wanting to be bothered by brands.
Froggatt explains: "Digital waste is the accumulation of thousands of brands rushing online without thinking who they want to talk to – and why.  Many brands have recognised the vast potential audiences available to them on social networks; however they are failing to understand that these spaces belong to the consumer and their presence needs to be proportionate and justified.
"The key is to understand your target audience and what they want from your brand – social networks aren't always the right approach. If consumers in one market don't want to be talked to, can you use an alternative online method – creating owned digital media platforms, targeted sponsorship or search campaigns – to engage in an appropriate way that will achieve business results, without adding to the digital waste pile?"
The study found that 61% of consumers are driven to engage with brands online by promotions or special offers.
Consumers from fast growth regions are also keen to spend more time and money online, with 59% of Indian consumers believing that social networks are a good place to buy products from brands.
Group buying has also been well received with Asian consumers – 46% of Chinese digital consumers are using group-buying tools – which is a stark contrast to consumers in Sweden and Finland, where adoption rates are a low 6%.
As well as group buying, Asian consumers are also responding well to mobile shopping, with 34% of Chinese and South Korean consumers shopping on their phones.
"There is a huge appetite for increased internet access and mobile services among consumers in fast growth markets. 'Digital Life' shows that as online communities mature, brands that can cut through the digital noise have fantastic potential to drive rapid growth from this nascent consumer base," says Froggatt.