At the speed of marketing: making the right decisions in real time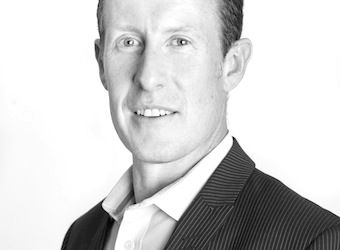 With the now ubiquitous nature of social media, the ever-increasing range of marketing media options and the rapid changes in the way people consume information, marketing has become increasingly complex. Marketers are struggling to assemble an increasingly fragmented view of the customer in an environment of dwindling response rates, stricter contact regulations, restrictive 'do not contact' lists and stiffer competition.
Traditional business models are no longer working and management needs new levels of customer intelligence to enable a more strategic way of managing the client experience. This calls for an integrated marketing ecosystem that recognises the cross-channel impact of messaging, supports today's dynamic consumers and allows marketers to capitalise on every client interaction and every piece of data.
Whether you are in a bank, retail, telecommunications, insurance, the hotel or other leisure business, entertainment, health care or utilities, the average customer interacts with your brand dozens or even hundreds of times a year. From making purchases, browsing online, reviewing statements, calling in, emailing inquiries, Googling products and services, to proclaiming likes and dislikes on Facebook – the consumer's voice is more and more prominent.
What marketers do in the seconds leading up to each customer interaction, and during the live interaction itself, directly shapes the client experience, addresses business risk and drives corporate profitability. In order to make the optimal decision and truly maximise the client opportunity, marketers must bring to bear the power of everything they know about a customer and respond with the most optimal action in real time.
The marketing ecosystem
Today's consumers – with their tablets, smartphones and all things mobile – demand fluidity and speed across all channels and sources. Their worlds have become borderless, and loyalty – which was once gained over extended time – is now earned or sacrificed by the millisecond. All marketers, be they mass, direct, social or online, need to step out of their predefined channel strategies and reshape their approaches based on the shifting communication patterns of customers and prospects.
But to do this effectively requires a customer information strategy and infrastructure that delivers rich information across multiple touchpoints. The strategy must also support a dynamic, real-time flow of data across both online and offline channels. This is more than multichannel marketing. It's not about scouring two million customer records with a series of product cross-sell models where the highest score wins and the identical offer gets appended to every possible channel. Rather, it's about initiating and being prepared for a dialogue in real time. It's about integrated, optimal and dynamic decision making.
'Integrated' because all channels operate in sync with one another – both online and offline. Each has the ability to receive and act on new information while using existing insight. For example, if a customer is on your site viewing line-of-credit product information when you have just emailed them a credit card offer, you recognise the relevance of that action. So when they call to inquire, your customer service representative is armed with real-time information that helps facilitate an unsecured line of credit application, based on the customer's needs, up-to-date credit profile and value.
'Dynamic' because it's possible to act on incoming information in real time, no matter how it is received, and take prompt action. 'Optimal' because a marketer can isolate the best offer across all possible products, services and price points. They can use all existing analytical models and business rules, as well as recognise and act on new and emerging patterns in the data. So, as business changes occur, business rules don't need to be rewritten and models don't need to be created or rebuilt. Rather than managing a library of hundreds of propensity models and business rules, marketers can rely on dynamic, analytical intelligence to find emerging patterns in data, in real time, they've not previously seen.
In action
What does integrated, optimal and dynamic marketing decision making look like in real life? If you are a retailer, and a customer visits your website to comment on your new line of tween fashions and asks a question about the recent order, you know who the customer is, their social influence, number of followers and purchase history. You reply to the question, address the issue and follow up with an offer commensurate to that customer's value and influence.
If you're a telco and your customers come to your website to inquire about their mobile rate plans, you can detect the emerging pattern, recognise that a competitor has recently launched a promotion and quickly counter with a retention offer to stave off impending churn.
Supporting this vision requires a marketing ecosystem that binds together not only what we know about customers (data and analytic insight), but also what we do with what we know – and how fast we act on it. Just as customers flow freely between channels, products, services and competitors, so too should marketers as they create a marketing intelligence infrastructure that can keep up with those customers, know them whenever and wherever they show up – and make the most of every interaction.