Audit bodies unite under new brand: Audited Media Association of Australia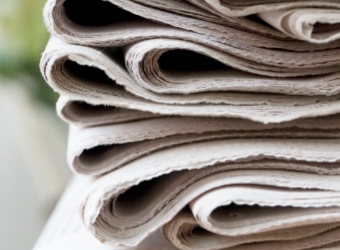 The long-awaited coming together of Australian auditing bodies, the Audit Bureau of Circulations (ABC) and Circulations Audit Board (CAB), has been announced today with the parties revealing they would unite under a single board and new brand identity known as the Audited Media Association of Australia.
The move will see the two brands remain in their identities and functions, but the dissolution of the two separate boards was approved by members of each at meetings in the past week, with a single new board to be formed.
While the ABC and CAB brands will be retained with their particular audit and reporting rules, the merging of both boards and administrative functions into the Audited Media Association is intended to streamline the financial and administrative functions of the body.
The brand identity for the Audited Media Association will be revealed shortly and is believed to be replacing the Audit Bureaux of Australia, an umbrella brand identity set up two years ago.
ABC chairman, Dr Stephen Hollings, says Audited Media would preserve the history and values of both organisations and their different metrics, while serving the needs of Australia's changing media landscape: "The ABC brand has served us well since 1932 and will remain as the symbol of trust in paid circulation. However, in these rapidly changing times it is important to have an appropriate corporate structure and we have taken the opportunity to create a combined, more robust and efficient organisation to meet the needs of all our members and Australia's media industry."
CAB president, Harley Slatter says the future of the ABC and CAB's more than 1500 members would be better served by a single organisation. "This single voice of accountability will represent the many facets of the media industry and provide a platform to promote the value of audited media to the business, media, marketing and advertising community more effectively," Slatter said in a statement.
A new board for Audited Media will be formed with Hollings and Slatter taking on the roles of chairman and deputy chairman, respectively.
ABC and CAB chief executive, Paul Dovas said the existing audit and reporting rules for the ABC and CAB audit services would remain the same and the two brands would be retained. "We want our members to benefit from the creation of one new legal entity encompassing the ABC and CAB while still retaining our two distinct brands. Our main aims are to streamline the financial and administrative functions of the bodies and give a contemporary, corporate not-for-profit structure to the organisation," Dovas says.
"The introduction of the Audited Media Association of Australia removes any misunderstandings within the market and allows a single, strong body to deliver accountability to Australia's media industry in the most cost effective manner."