Aussie word-of-mouth agency expands to UK with campaign success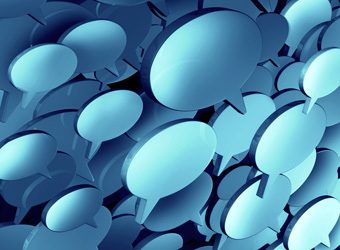 Social Soup, the Australian 'influence agency' is launching operations in the UK, and is already seeing success with a word-of-mouth campaign for consumer goods company Reckitt Benckiser's Air Wick brand.
The agency operates by connecting brands with influential consumers to trial products, give feedback, and then share their experiences with their social networks. The international expansion has been driven by growth in digital channels, with word-of-mouth playing an important role in modern marketing campaigns.
"Word-of-mouth has always ranked highly on consumer marketing schedules, particularly for FMCG brands," says Sharyn Smith, Social Soup's CEO and founder. "But the explosion of online networks means it is now commanding even greater attention as a media channel in its own right, attracting significantly greater investment by brands.
"The UK is one of the most sophisticated word-of-mouth markets and also one of the most competitive. The scale and diversity of the UK presents a great opportunity for Soup, and we anticipate a busy year across all our operations."
Social Soup's word-of-mouth campaign for Air Wick Freshmatic targeted influencers who are house proud and regular entertainers. These influencers trialled the product in their homes, hosted a sharing occasion with friends and families, and shared their experiences offline and across their social networks.
The campaign generated 758,312 offline conversations and reached 58,428 people online. There were more than 1600 online reviews generated with an average rating of 4.2 out of five. These reviews left a strong digital footprint for the brand and have resulted in ongoing search impact. Importantly, the campaign resulted in a 35% sales uplift.
Smith says measurable results are an important differentiator for clients. "For the Air Wick campaign we used a test and control methodology across two comparable areas where Social Soup was the only variable.
"This is very significant sales result, and testament to the power of our influencer channels," Smith says.
The UK expansion follows the opening of Social Soup in New Zealand last year.