Aus brands let mobile opportunity pass them by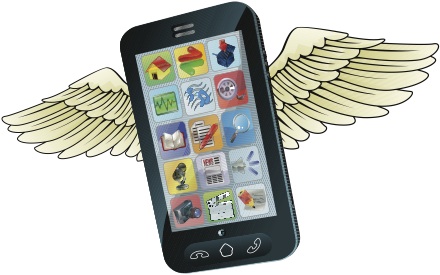 Is your company on board with mobile marketing, or is there still hesitation from the 'higher-ups' about embracing this new technology? According to a survey of 178 Australian marketing professionals by Acxiom A/NZ, only 21% of the participant companies are utilising mobile marketing, even though there are predictions (by website Digital Life) that by 2014, more consumers will access the internet with a mobile device than with a laptop or PC.
The 'Connecting the dots' study also found that email is the most utilized marketing technology at 62%, while website and direct mail follow closely with 61% and 53% of companies respectively utilising these marketing channel.
The study also reports that Forrester predicts over 838 billion marketing emails will be sent in 2013.
Acxiom believes that part of the hesitation Australian companies have in embracing mobile is the difficulty in measuring ROI compared to other digital marketing tools. The report cites an Econsultancy report, which found 43% of businesses rating themselves poor when it came to mobile measurement.
Traditional channels like advertising, direct mail and face-to-face communication are still used by more than half of the companies surveyed by Acxiom.
The survey also revealed that while 45% of companies are focused on improving their customer's online and multichannel customer experience, many are finding it difficult to merge online and offline marketing activities. According to the study, 32% of marketing professionals are also having trouble becoming skilled in new channels, indicating not all marketing departments understand how to successfully leverage social media and mobile technologies for their business.
While 49% of surveyed businesses appear to understand that their customers are active on multiple channels by having cross channel integration, the remaining 51% of businesses have yet to adopt this crucial marketing strategy.
Finally, the lack of budget is reported as the biggest hurdle companies face when trying to form a 360-degree view and comprehensive understanding of their customers, with 41% admitting to this issue. Other problems include having too many data sources (32%), organizational silos (31%), and the lack of skills to support integration (25%).