Aussie creative favourite to take home Super Bowl prize with 'icky' TVC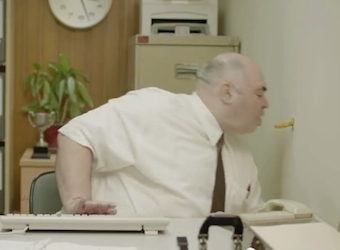 Australian creative Thomas Noakes has made it into the final five of the global Doritos 'Crash the Super Bowl' competition with his 'Finger Cleaner' spot. Noakes is now one step away from securing the competition's US$1 million prize.
The US trade title Adweek praised the spot for "nailing an edgy, icky tone that really sticks out among the five finalists in the contest."
Noakes is the only entrant outside of the US to have been named a finalist. Out of the five finalists in the competition two will be played during this year's Super Bowl to air in the US on 2 February. One of the winning spots will be selected by Doritos and the other by fans through an online poll.
The 'Crash the Super Bowl' contest is an annual online commercial competition run by Frito-Lay where consumers are invited to create their own Doritos ads. In recent years, Doritos has offered bonus prizes ranging from $400,000 to $1,000,000 for any Crash the Super Bowl ad that can score a top spot on the USA Today Super Bowl Ad Meter poll.
Noakes hasn't been the only Australian to enjoy success during this year's competition with fellow Aussies from Banjo Advertising, Casey Schweikert and Lewis Farrar, making it into the top 25 with their 'Body Cast' spot (below).
See the rest of the finalists here.