Australian online advertising expenditure hits $1.73 billion in Q1 2016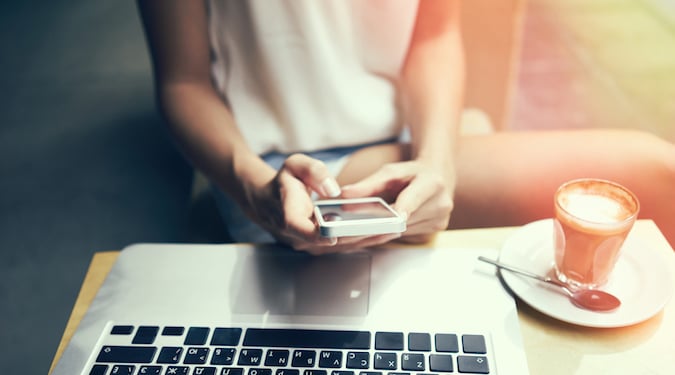 Australian online advertising expenditure hit $1731 million for the quarter ending March 2016, a 33.5% increase from the same quarter, 2015.
The latest 'IAB/PWC Online Advertising Expenditure Report' shows Australian online advertising expenditure hit $1.73 billion in the first quarter of 2016.
The year-on-year (YOY) growth in revenue was 25% from 2015-2016.
This surge represents stronger growth than that seen in US (20%) and UK (16%) results.
New Zealand saw the strongest YOY growth in online ad spend, with 31% growth from 2014 to 2015.
Mobile advertising was the category which experienced the strongest growth, as it fast approaches 50% of all general display advertising, with year-on-year growth from 2014 to 2015 of:
New Zealand: 122%,

Australia: 81%,

USA: 66%, and

UK: 60%.
–
Related: Only half of companies worldwide will increase marketing budget spend in 2016, and ROI attribution remains problematic »
–
Online video advertising also grew worldwide:
Australia: 75%,

UK: 51%,

USA: 27%, and

New Zealand: 16%.
The top three categories for Australian online ad spend were auto, real estate and financial, differing slightly to the UK and US but the same as New Zealand:
USA: retail, financial, auto,

UK: fast moving consumer goods, travel, retail,

NZ: auto, real estate, financial.
Mobile advertising spend grew in Australia, to $508 million for Q1 2016, a 65% increase on Q1 2015, and perhaps even more impressively, a 3% increase on 2015's final quarter, which is a key period for seasonal ad spend and consumer spending.
"After a busy Christmas retail season, the first quarter of the calendar year is usually quieter in ad spend. Digital, however, still grew overall. This goes to show the central role and increasing regard in which digital is held by many marketers and agencies," says Megan Brownlow, PwC executive director.
The IAB/PWC Online Advertising Expenditure Report is based on data and information from online advertising companies representing over 1000 media websites and applications.
---
* * * * *
Purchase a subscription to Marketing for the latest opinion and insight on online, mobile and all advertising channels.
* * * * *