Levi's and Google collaboration sees fashion meet wearable tech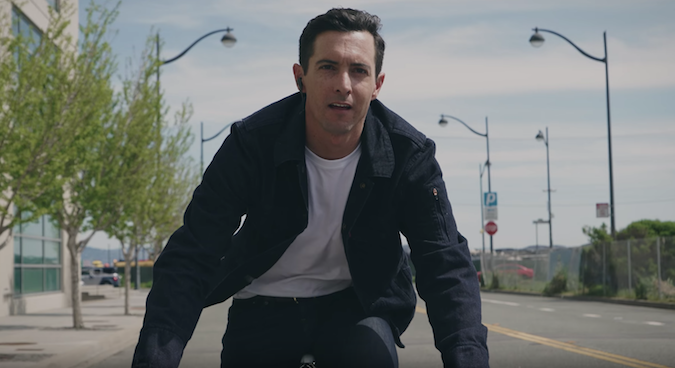 Levi's and Google have collaborated on a new trucker jacket that will enable cyclists to wirelessly access their phone and mobile apps.
Levi's new commuter trucker jacket will be the first smart garment to feature Google's new Jacquard technology.
Announced at Google's I/O this week, it is marketed at cyclists and will enable them to adjust volume, silence a call, and get an estimated ETA on their destination, mostly controlled via touching their sleeve.
Google's Jacquard technology makes it possible to weave touch and gesture interactivity into any textile using standard, industrial looms.
Jacquard weaves into the jacket to deliver interactive services with a tag embedded in the jacket's sleeve that connects with the LED, haptics, battery and woven sensor in the garment, removable for USB charging.
In addition to making and receiving phonecalls, the jacket will be compatible with Spotify, Google Maps and Strava.
–
Related: Internet of Things is a novelty in the household, its true potential lies in commercial use »
–
"Anyone on a bike knows that navigating your screen while navigating busy city streets isn't easy – or a particularly good idea. This jacket helps to resolve that real-world challenge by becoming the co-pilot for your life, on and off your bike," says Paul Dillinger, head of global product innovation for Levi Strauss and Co.
The jacket is made to be worn, dirtied and run in the washing machine.
Google's Advanced Technology and Projects group (ATAP) introduced Jacquard technology at Google I/O 2015, and the jacket, to be available in 2017, will be the first item available which uses the technology.
"These fledgling ideas become prototypes, and prototypes become products," Dan Kaufman, head of ATAP told The Verge.
Here's a video introducing the jacket:
And an introduction to Google Jacquard:
* * * * *
Purchase a subscription to Marketing for insight on marketing technology and brand collaborations.
* * * * *