How live streaming is taking TEDx Sydney far beyond the Opera House
This year's TEDx Sydney will go further than ever in terms of spreading its content worldwide via digital technology, writes Nick Whitehead.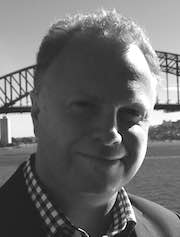 Australian ideas, creativity and innovation will take centre stage when the annual TEDx Sydney returns to the Sydney Opera House. Speakers will cover a broad range of subjects from conservation and degenerative disease to financial risk and quantum physics, with each given a maximum of 18 minutes to share an idea worth spreading. It's become wildly popular since launching in 2010 and organisers had enough applications to fill last year's 2,300 seats four times over.
Physical limitations have always been a challenge for organisers of popular events, so it's fitting that a conference built on the concept of innovation is using technology to pull down the walls between physical and digital experiences. TEDx Sydney 2016 will be live streamed at more than 200 satellite events across Australia and overseas, people can watch on The Sydney Morning Herald's Facebook page, TEDx will stream through its website and YouTube channel, and there's a dedicated app for Apple or Android devices.
This has a huge impact on the number of people who can engage with these thought-provoking ideas in the moment. More than 8,000 attended last year's event at satellite venues, while another 32,000 watched the live stream through various apps and websites for an average of 2.5 hours. The app was downloaded in 31 countries. Those numbers, which are all expected to grow this year, make Sydney the biggest TEDx event in the world.
And it's not a passive experience. Anybody watching via the TEDx Sydney app can tag inspirational moments and share them through their social networks, email or SMS. A single tap of the screen acts as a digital bookmark, giving the extended streaming audience an opportunity to share relevant ideas as quickly as those sitting in the Opera House. They are truly in the moment. This is particularly important on Twitter, where being first plays a major role in determining value, and other social networks like Facebook or LinkedIn that are heavily tied into our perceptions of self.
–
Related: Social media enables worldwide, instant and free communication, so why does something with so much potential see so many social movements fade into oblivion soon after occupying our attention? »
–
We want to share content that taps into these perceptions and speakers who provide these moments will be rewarded with much greater visibility.
Beyond the buzz generated on the day, technology is also extending a one-day talkfest into a valuable resource that can be accessed throughout the year. TEDx Sydney content from 2014 and 2015 has generated more than 50 million views. When you think of the huge investment that goes into an off-site event the opportunity to maximise investment has great appeal for marketers. These and other innovations will increasingly be adopted by the corporate world as volumes of video content continue to grow.
Organisations are already creating hours and hours of footage from customer references and executive messaging to launch events and staff training. Yet most of it goes unused in the weeks and months that follow because it's very difficult to know whether anything in the annual sales kick-off was relevant to the presentation you're putting together.
Even if you can remember a useful point that was made, you probably don't have the time to trawl through hours of footage looking for it. Tagging and search functionality has the potential to turn this video content into a valuable archive that's easy to search through at a later date, whether it's the head of HR's thoughts on workplace bullying or your CEOs recent comments on opportunities in China.
_
Nick Whitehead is head of marketing at Viocorp.
---
* * * * *
Purchase a subscription to Marketing for the latest thinking in how brands are getting their content seen.
* * * * *