B2B Big Plays: smooth operations for rebranding Siemens to Unify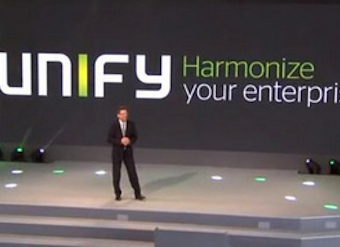 B2B Big Plays features news and events from the planet, and is proudly delivered twice a month by B2B Marketer, Australia's largest B2B marketing group.
Global – The recently known Siemens Enterprise Communications is now Unify, and the rebranding effort across its channel partners and social media went on full auto.
Across 49 countries and 14 languages, TIE Kinetix snapped their fingers and magical digital fairies (aka Content Syndication Platform) removed old branded material from partner websites and Twitter handles, replacing them with new branded tools and resources – instantly.
Pretty nifty stuff.
B2B still all thumbs for social media
Global – 70% of professional decision makers are still baffled by how B2B brands communicate via social media. So what do they want? 86% actually want to be informed about news from the company, 79% like to know about promotions and 70% hunger for insights. Video content, white papers and webinairs are least popular at 8 to 6%. Humm…!
As with all statistics, you gotta ask about the size of companies surveyed and the decision making level of those interviewed and what their relationship is with the companies they want to know more about.
Check out the correlating infographic here.
Hugs and kisses from Intuit
UK – "Love our local business" is a new campaign from Intuit and Start-up Britain. With about $30,000AUD of funding for winners of a competition, the campaign asks for companies to ask for a wish which will then be judged.
Here, you be a judge of one entry:
"My name is Angie from Plaster Pieces and I make and Sell Plaster or Paris Pieces for the Kids and Adults to Paint and decorate. My wish would be to be able to provide better signage for my Business and make it look colourful, Bright and inviting"
Note from the Kimon: Hey Angie! If you get some prize money, spell and grammar check the sign before you get it made.
"If we" campaign – are we asking the right questions?
France – Dassault Systèmes have come out with a rather emotive range of communications for TV, print and digital. "If we" is concluded with a compelling question, such as, "…could see what's coming, would we make better decisions?" Very catchy, especially when a rampaging bull is waiting around the corner.
The video of tug boats towing an iceberg to a me mediterranean looking coast is also pretty cool. Just goes to show what some imagination, brand awareness and a decent budget can do.
Results from the 2012 campaign activity include a 33% increase in the likelihood to recommend Dassault Systèmes after two months of the adverts airing. Brand favourability increased by 25% after two months of the adverts going live and 73% of Dassault's target audience said the ads achieved the objective of conveying the 3DExperience.
Bravo! Magnifique!!