Bang for your marketing buck – low-budget lessons from the NFP sector
Tracey Porter investigates the not-for-profit sector, and how its shoestring-budget marketing demonstrates innovative approaches technology and engagement.
This article originally appeared in The Simplicity Issue, our August/September 2018 issue of Marketing magazine.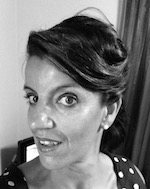 In 1946, a seven-year-old girl from a village near C'eske, in former Czechoslovakia painted an artwork that an international business obtained for use in a direct mail greeting card drive. 60 years later, the global greeting card campaign is still going strong and generating in excess of US$55-60 million for the brand annually.
In 1987 an agency by the name of Chapter One Direct launched an integrated poster and print campaign offering jargon-free information on legal matters on behalf of a Swiss-headquartered corporation in the environmental sector. Credited with reinventing face-to-face marketing, within two years the campaign helped double the brand's income and resulted in more than 45,000 requests for copies of the printed brochure.
Just eight years later a decision was made by a group of clever Austrian entrepreneurs to approach prospective clients in public places with the ambitious aim of getting 1000 people to sign a special banking form that would see them commit to paying a monthly sum to help guarantee the company's future. Within 12 months the local arm of the animal welfare business found itself working alongside 13,000 new regular supporters, rising to 50,000 by the end of the next calendar year.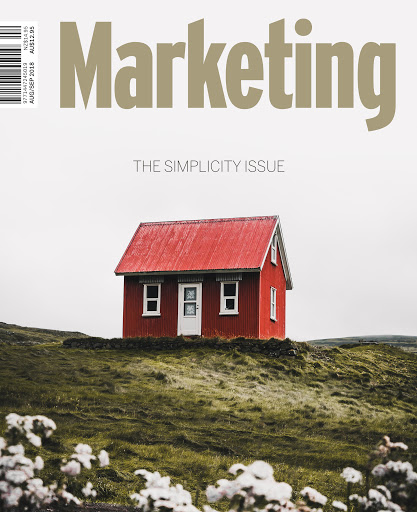 These three campaigns have more in common than just unprecedented success and a European connection. Each was created on behalf of a not-for-profit (NFP) client (Unicef, Greenpeace and WWF respectively). Each was listed on online fundraising hub SOFII, which showcases best practice innovation and inspiration, and each was achieved on a shoestring spend.
According to the Productivity Commission, there are roughly 600,000 NFPs operating in Australia, or one for every 41 people. A large and diverse sector, its activities include everything from health, social services and education to sport, arts and culture, human and animal rights and religious practices. The Australian Charities and Not-for-Profits Commission (ACNC) says almost two-thirds of Australia's registered charities (63%) are classified as small, with annual revenue of $250,000 or less. Of this majority, approximately one-third is very small, with annual revenue of less than $50,000.
Just under half of Australia's registered charities (44%) employ no staff and are entirely volunteer-run, the ACNC figures show. Yet although non-profits (sometimes referred to as mission-based organisations) are structured differently, the fundamental concepts required for success remain the same as with any other commercial enterprise.
The key difference is that while for-profit businesses usually attempt to market their offering with the aid of healthy media budgets and multiple marketing channels, NFP businesses are forced to try and raise funds by connecting with would-be donors on an emotional level with little to no funds for advertising.
NFP fundraising specialist Greg Bechly, whose agency March One has helped raise in excess of $102 million for NFPs over the past three years, says when it comes to key marketing principles, the singular and most obvious difference between commercial advertisers and those in the NFP sector is the product. Bechly says consumers in the commercial sector are directly rewarded by the purchase of a product or service. That is, they derive a direct and personal benefit from it.
In NFP, however, by 'purchasing' the product – i.e. giving a donation – consumers benefit emotionally, but the physical and real benefit of their purchase goes to someone else, he says.
"This means that, in order to generate a response, NFP marketing must engage the consumer in a far more emotionally complex way to ensure that people feel rewarded enough after making a donation."
A great example of this was March One's own Cheese for Change campaign on behalf of White Ribbon Australia, which exceeded expectations in both participation and funds. The event asked Australians to create a 'cheese platter that matters'. They were encouraged to gather friends, family or co-workers together, raising much needed donations for White Ribbon's programs to prevent men's violence against women. Held over four days, it raised more than $36,000 from 192 individual events around the country, indicating a significant uptake for the inaugural event.
Austin Begg, the chairman of full-service brand design agency Traffic, whose management team has worked with entities including Heart Foundation, Nutrition Australia, Cancer Council and Playgroup Australia, agrees there is little difference between the marketing needs of NFPs and their commercial counterparts. Begg says the brand logo/identity, what they stand for and how they engage customers are fundamental to both, with the only difference relating to culture and organisational structure.
"Most NFPs strive to live within their allocated budget or government grant, with only mild pressure to retain and build membership, promote engagement with services etc. Whereas for-profit companies and brands are continually under pressure to achieve incremental gains of new customers and profits against specific goals.
"Consequently, for-profit companies are forced to be more innovative to differentiate themselves and are more willing to invest in media and customer experience to increase ROI and shareholder value."
Alex France, the managing director of strategic/creative agency Vitamin X – whose agency has worked with NFP clients including the Australian Foundation for Disability, TechCollect, the National Breast Cancer Research Foundation and the Muscular Dystrophy Foundation – argues that, unlike commercial organisations, NFPs usually have more layers to work through with CEOs and boards getting involved in areas that would normally be handled by marketing. This means that bringing all the stakeholders along on the journey is part of the process, he says.
While it would be nice to think professional accountability and transparency remain a core value of each agency – no matter the client – the fact remains that budget consideration is always a key component of working with NFPs. Consequently, agencies and clients will each employ a different approach when it comes to ensuring bang for buck. France, whose agency boasts a dynamic pricing model incorporating pro bono percentages, says while most NFP clients request their agencies to do 'more with less', ultimately they require the same breakthrough ideas, production efficiency and on-time delivery required by for-profit clients.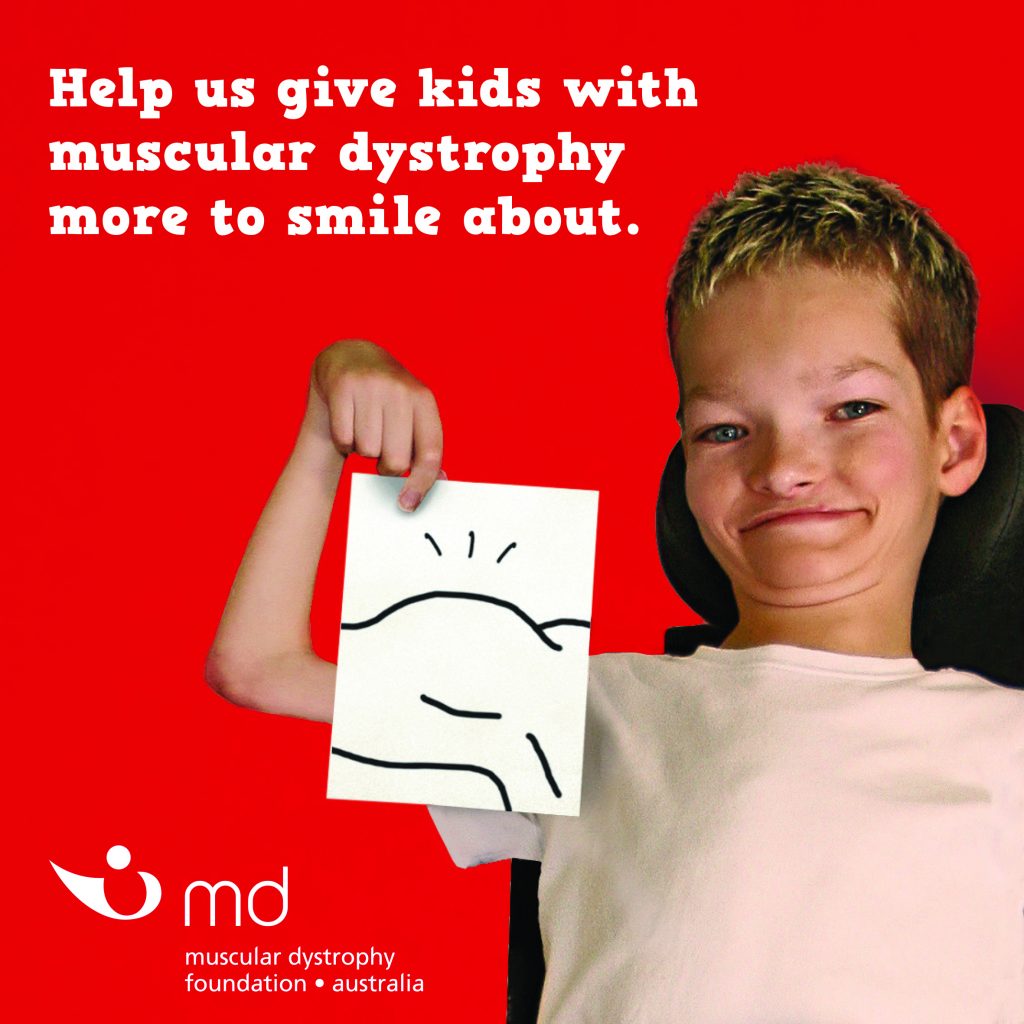 France says, generally speaking, NFPs' clients are more risk averse than corporate clients. This is usually owing to a mix of internal politics (fundraising versus marketing), herd instincts, budgets fragmenting across multiple channels and projects, and a natural tendency to keep doing what's worked in the past.
Begg and Bechly both concur. Bechly says there are real consequences to falling short in funding. "It's not a case that shareholders will be disappointed. People will actually die. Environments will be harmed. Animals will go extinct etc." Begg believes this can be attributed to the inability of some NFP boards to attract high calibre management and marketing professionals with commercial savvy.
"Most NFP boards are made up of first class people with good credentials and strong community connections, but they lack the experience and knowledge to be abreast of the latest trends and competitive forces that may be disrupting their NFP. The real challenge facing many bigger NFPs is the problem of gaining consensus on major decisions from NFP business models that are built on membership, state boards and a national board."
As the above examples prove, however, there are many NFPs that recognise the importance of being distinctive and standing out in order to get the most benefit from the budget. For March One, the process usually involves seeking engagement and buy-in from the charity and interviewing its supporters.
"This helps uncover genuine insights, and means we all – client and agency alike – know why we are making decisions, rather than going through the 'think and feel'. What's more there is strong data collection and measurement in many NFPs as a result of many decades of direct response advertising. This in turn helps determine target segments that are much more likely to respond – resulting in efficiencies on media spend," Bechly says.
There is also a trend in newer charities, that don't have the legacy of traditional direct mail, to embrace new methods and take a more agile and nimble approach to their marketing. Begg says the most obvious starting point for NFP brands to achieve cut-through is by determining what the NFP stands for and then creating a logo. He says Traffic transformed the Playgroup Australia brand identity and messaging three years ago after discovering the brand had seven different state logotypes and identities.
"Uniting the state boards and members was a priority and the new logotype and messaging has proven to be successful. Other NFPs are now realising that their logo and their messaging is probably now out of date, but some do not have the funds to transform and update."
As NFPs are driven largely by budget, digital is usually their channel of choice when looking to engage customers and get the donor dollars flooding in. Global environmental giant Greenpeace offers perhaps the best example of how to use technology to achieve cut-through after it partnered with a team of scientists to create a live feed tracking whales with GPS (global positioning system) technology.
The campaign, called the Great Whale Trail, encouraged people to make personal fundraising pages and ask their networks for donations. The campaign was a great success with over 5000 personal pages being created.
A second example saw a New York-based animal rescue shelter use dating app Tinder as a way to match its dogs with potential owners. Tinder profiles were created for each dog and if a match swiped right they would get messages with information about how they could adopt the dog. If the Tinder match wasn't able to adopt, they were encouraged to donate, foster a pet or volunteer to walk the dogs. The organisation started by posting 10 dog profiles and got 2700 matches in the first week.
Australian firms have also had success with this approach. M&C Saatchi partnered with adult film studio Digital Playground in a Game of Thrones porn parody. In the middle of the action, the female star stops, turns to the predominantly male viewers and gives a practical demonstration on her male co-star of how to check for testicular cancer. Viewers were then directed to the Blue Ball Foundation, an Australian awareness charity. The campaign achieved 1.5 million-plus views in its first four weeks and has now prompted more than 402,000 website visits.
Traffic's Austin Begg says creating and integrating digital technology to the business engine is always a priority at his agency. The problem is many NFPs simply do not have the funds to build or rebuild the websites that would best suit their needs. Consequently, they tend to lag behind the for-profit sector companies, which can afford the latest technologies.
"The same digital rules and tools apply to NFPs as they do to for-profit brand websites, apps and social media. First, develop and commit to a bold strategy to which everyone commits. Second, the NFP board must activate and monitor every touch point to gain clarity of message and objectives. The increasing digitisation of the customer journey and customer experience suggests NFPs must embrace all digital technologies to survive."
Bechly says a great landing page and digital portal to answer supporter questions and handle registration and enquiries, together with a shareable social strategy to get the word out can prove advantageous when it comes to attracting consumer spend.
He says Cheese for Change was a good example of a social/digital-led event. As such it was conceived and designed as a digital program, meaning awareness could spread across social channels, and all registrations and event information was handled online. This also means that as the event grows, it is truly scalable for the charity.
The most common mistake made by NFP marketers is to think in terms of channels, i.e. direct mail, digital and face-to-face, rather than the actual marketing goals, Bechly says. Major opportunities are missed by not considering that you can actually change and create new products within NFP. "As an agency we love creating campaigns and promoting our clients. We also thoroughly enjoy the process of working with clients to create new products.
It's in this space that the greatest opportunity lies. Digital offers enormous opportunities to all areas of marketing, be it commercial or NFP. However, the product has to work within the digital space. Simply taking what worked when you sent letters to old ladies and putting this online isn't going to work.
"You need to create fundraising products specifically for the digital space. That is, events or programs that start in digital, can be shared in digital and can scale easily. That is the Holy Grail." Many NFPs feel they have to use all social media channels to have an impact, Bechly argues, but blindly posting promotional content on social media channels such as Facebook, Twitter, Instagram or Snapchat because they are free or low cost can do more harm than good.
"Think about your target audience. Not necessarily the kinds of people that support you now, but who you are wanting to be your future supporters. They will consume media and have different expectations of digital performance. So it's very much a case of using what your target market uses, rather than what is easiest for you to use."
France says digital blinkers can also be an issue when an over-focus on tweaks driven by tracking and analytics leads to not enough attention being paid to serious experimentation using distinct appeals and techniques. France, who in previous roles worked on campaigns for Amnesty international, the Hong Kong Council on Smoking and Health, and Sydney City Mission, says Vitamin X prides itself on being "technology agnostic" when it comes to the advice it offers to NFP clients. He says well-reasoned strategic and creative thinking can add exponential value to an NFP's investment, as can honest and authentic storytelling.
Bland work can effectively waste it, he says. This is what he refers to as a 'tragic' scenario. "We reject the idea of doing something just because it is new, funky or because everyone else is doing it. Technology is nothing without smart strategy and cut-through creative.
When I see NFPs investing in brand awareness or client acquisition campaigns and then rolling out something generic, bland or unclear, it hurts. It's bad for the client, their clients and the NFP industry as a whole. "Stop being sheep. Everyone has jumped on the Facebook bandwagon. Saturation helps no one. Go for quality of contact, quality of relationship, not quantity."
* * * * *
To purchase a copy of the latest issue, or a subscription to Marketing magazine, visit the online shop »
* * * * *
Further Reading: