Why customer-centric businesses thrive – seven tips for brands to refocus
With shareholders breathing down the necks of established organisations, some can find it difficult to be truly customer-centric. Alastair Smith gives his top seven tips for organisations to strive toward the customer being at the heart of the business.
1. Help customers reach their goals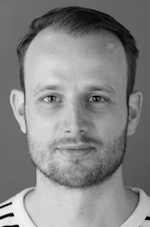 This is the big one. For an organisation to be truly customer-centric, the products or services it provides should be created to help customers use to reach their end goal. Not just make a profit for the company.
However, for many marketers, changing the product mix of their firm is generally out of reach. But what marketers can influence, is the marketing culture – focusing on helping customers complete their tasks and meet their needs, rather than just contributing to marketing metrics.
2. Help people make decisions
The huge amount of choice and information now available to customers means that they want, and have, more control in making their purchasing decisions.
Customers don't want to be sold to, or manipulated by salespeople. Instead, they want to be understood and empowered to choose offerings that enable them to achieve desired outcomes. Guiding people towards the right decision for them should be a key objective of your marketing.
3. Really talk to customers
This is not simply about satisfaction surveys or asking a single question to track a Net Promoter Score. Although these quantitative metrics can be useful, they should only be a part of the equation. The issue with just using data is that they don't answer the question of 'why' customers respond or behave the way they do.
Have real conversations with customers to help understand the underlying motivations behind their decisions. And search further afield to ensure that a sample of interviewees that is truly representative of the customer base is chosen. 28% of Australian residents were born overseas and a similar amount speak a language other than English at home. If your customer base is diverse, then to understand them you should ensure that your interview sample is too.
4. Document your customers' experiences
Once customer insights have been collected, ideally from a mix of small-scale qualitative research and wider-reaching quantitative research, the next stage is to capture them.
Customer journey maps are a great place to start – aiding understanding on what was good, what was not so good, the emotions that customers feel and where opportunities for improvement lie at each stage of the journey.
Journey maps work best if the existing experience is first audited and documented, to show the current state of play. A second 'ideal' journey of how customer needs could best be met can then be created. This should detail an ideal, but realistic, set of interactions that will help your customers achieve their goals. By comparing the two customer journeys, a roadmap can be developed to create the interactions that will help your customers achieve their goals.
5. Define your customer experience strategy
The scope of a full customer experience strategy can be huge, potentially involving a whole organisation and encapsulating everything from back office systems to company culture.
As a marketer or CX professional, it's a lot easier to begin your journey of building the ideal customer experience with one interaction rather than dealing with macro problems. This allows us to test the methodology and show that a customer-centric approach delivers results – both in terms of customer satisfaction and the bottom line.
Identifying which interaction to first apply a customer-centric approach to often comes out of the customer journey process. This can help identify which interaction is going to move the needle most for your customers, and for your business.
6. Say 'no'
It's easy to get excited about new ideas. New products or services that you can produce because of a new technological development, or a new idea to create an additional revenue stream. But it's important to recognise that achieving customer-centricity is a multi-year commitment that requires significant investment and laser-sharp focus. Additional ideas that aren't contributing to the customer-centric strategy risk diluting this focus and compromising the commitment to the growth that centricity will bring.
7. Create a customer-centric culture
Being customer-centric shouldn't be something that just the marketing team cares about. It should be something that every member at your organisation understands the value of and commits to.
However, while it's great to think that this should be the case, it's often easiest to start with those we have immediate contact with.
As marketers, we are the voice of the customer within an organisation. To do that successfully we all need to understand and empathise with our customers. For any effort to be successful, it's important that the whole team is engaged and involved. This could be as simple as everyone being given the opportunity to attend research, even if just as an observer, and team members being assigned personas to be advocates for, to ensure that their needs are met.
A core objective of building a customer-centric culture within the marketing function should also be to demonstrate to senior management the business benefits that it brings to the organisation. And if the leadership team truly get on board with customer-centricity (beyond just it being a 'value' on a website's 'about us' page) and set a customer-focused culture from the top down, they'll be giving the whole organisation's permission to put people before short-term profit. And when that happens, everyone benefits – customers and the bottom-line.
Alastair Smith is account director at financial services specialist agency Yell.
Further Reading:
Image credit: Geran de Klerk