Can brands fill the void in a leaderless Australian landscape?
Another day, another prime minister. In tumultuous times for the Australian political landscape, the public looks to brands for social leadership, says Jacquie Potter.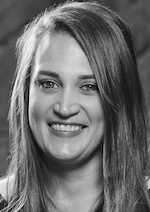 Another few years, another change of the Australian Government or so the story goes…With cheap quips occurring that the #Spill is a timely reminder to update your smoke alarm battery, one starts to wonder what is happening to the world in which we live.
All jokes aside, the one common thread is that we live in strange and divisive times – and it's shaking our beliefs to the core. According to a study by the Australian National University, only 26% of Australians have confidence in the government – probably less now after the leadership battle. Close to half of us aren't satisfied with the state of democracy; according to the ABC, we're even losing trust in the US as an ally. Add to this, a recent poll by The Guardian found that the majority of Australians believe federal politicians are corrupt. One has to wonder how leadership will rise in such a state of disillusionment.
Study after study has shown Australians no longer know who or what to believe in. We once looked to our institutions for leadership and stability in turbulent times – but many Australians have clearly lost that sense of trust.  
This is why we should consider if brands have a role to play in filling the gap in a world without leaders…
Consumers already expect this to an extent. Just look at how Huggies pulled its advertising from Sky News following the broadcast of an interview with a far-right extremist. In a media statement to consumers the brand said the segment "did not align with our values relating to diversity."
It wasn't the only one. In a 48-hour period, Sky lost advertising from American Express and Specsavers for the same reason. These brands weren't involved in the segment at all but knew maintaining financial support for the program was tantamount to endorsement. They heard their customers loud and clear: 'you need to represent our values if you want our dollars'.
Brands abandon Sky News as controversial interview sparks internet outrage »
In a time of flux, a brand can't just show up and sell stuff anymore. Brands don't exist in a vacuum – they live within culture. If you want to be relevant to your consumers you must understand their reality.
If you don't, you risk alienating the very people you're trying to engage. A Wunderman study found 89% of consumers are loyal to brands that share their values. This means having a position. Consumers don't want brands to dither in the middle. They want you to support them on issues they care about. They want you to have a purpose.
It requires bravery for brands to take charge in a world where stories don't stand still. But anything that's worth doing is worth doing well. If you want your brand to stand out, here's a few tips:
Make it authentic
Consumers are wise to brands saying one thing and doing another. If you're going to be a leader on an issue, it has to fit in with your culture and run true to your values. The best example I can think of is Airbnb's 'Belong Anywhere' brand story, which it brought to life with a long-running campaign for marriage equality. It's authentic, true to the brand and helped support a cause that was dear to its customers – so it's little wonder that it struck a chord.
Don't sit in the middle
In a world of endless content and noise, sitting safely in the middle is not a way to stand out. Look at Cricket Australia, which got into hot water for allegedly firing an employee for tweeting about abortion rights. Beyond a potential political scandal, the consumer outrage has been focused on the brand sanitising its views by removing someone aligned to an opinion. It's far better for your brand and your customers to support what matters and be brave enough to stick a flag in the ground. These are the things that consumers won't forget in a hurry.
Own your truth
Drawing on one of the key trends identified in the recently released opr Futures #4, this idea of owning your faults, which we've called 'flawsome' encourages us to move away from the buttoned up, over-messaged, cautious and robotic soundbites to a more open, humble and even vulnerable approach. We've all seen politicians and spokespeople skirting around tough questions and refusing to acknowledge problems or accept blame. People are over it and they are sending ripples around the world with a call for us to all be more human. We know that people are far more accepting of failures if people (and brands) to put their hand up when things go wrong.
Don't just preach to the choir
I can't tell you how often I've been part of a fantastic brand refresh that from the outside looks amazing – only for the internal mechanics of the business to operate exactly as it did beforehand. Purpose is important, but it must be real.
In a world without trust, you need to give people something they can believe in. It's time for brands to stop just being a mirror to society but to help their customers shape it. After all, being part of culture is more powerful than watching it from the outside.
Jacquie Potter is managing director at opr Melbourne.
Further Reading:
Image copyright: filedimage / 123RF Stock Photo