Ben and Jerry's champions togetherness in thinly-veiled swipe at world politics
A Ben and Jerry's social activism campaign champions social inclusion at a time of increasing division in a song and animated video story featuring fruit characters.
The short film is accompanied by 'One Sweet World', a song by Ben Cocks and Adelphoi Music. The composition and film is being released across all major distribution channels.
The film tells the story of a town full of lemons – let by one lemon with a top leaf reminiscent of Trump's toupee – casting out cherry and strawberry characters from society, before one friendly lemon treats them with kindness and opens 'sweet community centre,' teaching the rest of Coneville that they're sweeter unified.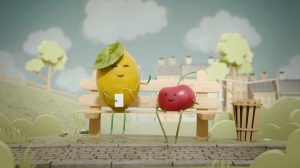 "This idea of a divided country was something I could definitely recognise in post-Brexit Britain," explains Ben Cocks. "Music is often used to bring people together, so I jumped at the chance to be involved. I needed to help tell the story of a sour world turned sweet, so I kept the changes in harmonies quite subtle to add an element of happiness without it being to jarring."
"This was a great opportunity to create something very special that immerses the audience in reflection and captures the cultural relevance of this important and timely issue," says Max De Lucia from Adelphoi Music.
Based on its commitments to being economically sustainable and advancing new models of economic justice that are sustainable and replicable, Ben and Jerry's has achieved B Corporation certification.
Its lowest-paid workers receive 46% above living wages and supplemental benefits including health and wellness programs, counselling and free product. It has contributed more than 5000 hours of community service and demonstrates a commitment to diversity, with more than 40% of its board and management from underrepresented population.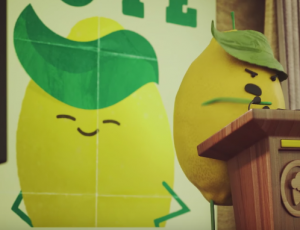 5% of its profits are donated to charity, its containers in the US are made with FSC certified paperboard and it monitors emissions and offsets over 50% of its emissions with certified carbon offsets.
Here's the full two-minute film:
* * * * *
* * * * *