Bing Ads to take fight to Google in Australia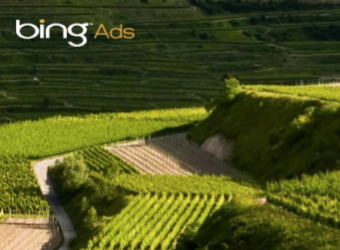 Mi9 has announced the introduction of Bing Ads to the Australian market, bringing renewed investment in the challenger to Google's dominant platform and opening up cross-border opportunities for Australian search marketers.
Control of the development and monetisation of Bing, Microsoft's search engine, will move to Mi9, the local joint venture between Microsoft and Nine Entertainment Co, in July.
Currently, advertising on the Bing platform was offered through the 'Panama' platform run out of Yahoo Search Marketing. But a global decision in 2010 by (then) Yahoo chief executive Carol Bartz to focus on its core strength meant getting out of the search business.
As Microsoft's local venture, Mi9 is attempting to capitalise on the still-fast-growing search advertising market.
It's about taking the fight to Google, says Steve Sirich, global head of Bing advertising at Microsoft. "For marketers, it's about giving them a choice. We believe innovation is a function of that choice. We continue to innovate and provide differentiation with our Bing web search experience."
Part of the move will see 12 specialists hired within the Mi9 team in sales, operations and product.
Sirich says the most noticeable difference for search marketers will be in the selling channel, with a centralised sales team bringing efficiencies. "The account managers that now represent the Mi9 digital suite will additionally represent the Bing product, so it's a nice audience extension, especially to the performance products."
The move also opens up cross-border opportunities, both ways, for Australian and international search marketing campaigns, Sirich says, an aspect Yahoo!7 didn't push aggressively. "It opens up markets that Australian advertisers can now purchase that traffic in.
"So if advertisers do have an interest to purchase US traffic or UK traffic or India traffic… they'll now have that ability."
On the functionality of the platform, Sirich says Bing Ads will function in a similar way to Google's product. "It is to our advantage the advertising product operates in a similar way to Google Adwords," he says.
Roland Irwin of advertising platform Marin Software says he's welcoming of the move, saying that increased competition will be good for the market.
With Bing's reported 5.5 million monthly unique users in Australia and global numbers suggesting 20% are unique to Bing, that means approximately one million Australian Bing users do not use Google. "They have a unique audience so there are opportunities there," Irwin says.
"Australian advertisers are not as acquainted with Bing due to less interaction with it compared to Google so will experience a learning curve initially," he adds. But softening that learning curve are two things. First, the similarities between the systems means platforms such as Marin's can be updated to incorporate both. Second, Google's block on copying search campaigns from its platform has now been lifted, making it easier for marketers to duplicate campaigns across both platforms.
The launch of Bing Ads was announced this week and will come into effect in July.