Bonds turns up the heat in Originals outback TVC
Bonds has leveraged its heritage to push into the fashion space with its Bonds Originals range.
The campaign videos were filmed in Coober Pedy, paying homage to summer days when it's too hot to wear anything more than underwear.
"We wanted to take Bonds somewhere completely different to where it has been playing," says Jason Williams, CCO at Leo Burnett Melbourne, "while anchoring it in its roots as an iconic Australian brand."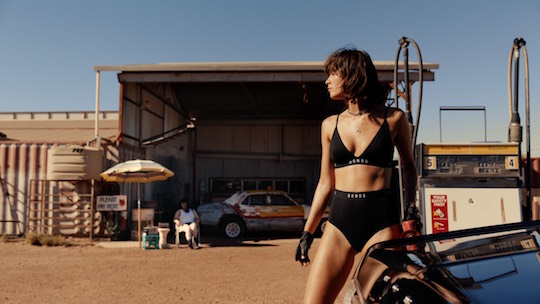 The campaign revisits the old tagline 'Gotta be Bonds'. "The products are modern, Aussie designed essentials", says Bonds marketing manager Michelle Taylor, "and with the name Originals, this launch felt like the perfect time to bring back our original tagline and breathe some new life into it."
Directed by Gracie Otto, the film tells the story of a smaill desert town where it's too hot for anyone to wear clothes. A fashion director, photographer, and a plane full of crew were taken to Coober Pedy in South Australia, where many residents famously live underground to survive the intense heat.

Starting this week, the ads will appear across TV, outdoor, social and online.