BOQ just wants you to love it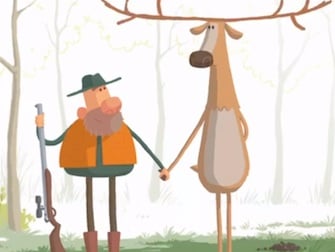 Bank of Queensland (BOQ) has today launched a major rebrand, telling customers, "It's possible to love a bank."
The repositioning of the BOQ brand aims to radically alter the way people think about the bank, with many internal changes and stunts launching this weekend, as well as new creative and branding.
BOQ developed the rebrand with creative agency, BWM, to establish its new positioning.  The accompanying ads feature handcrafted design and illustration, using animation in film, all packaged together with the new tagline – 'It's possible to love a bank'.
Executive creative director of BWM, Rob Belgiovane, says, "We had such a strong and different brand truth and message that, after the discovery phase, the ideas flowed. If anything, we had too many."
BOQ's head of brand and marketing, Toby McKinnon, says the brand refresh was an important strategic step for the bank.
"Our brand has lacked strong meaning, so we wanted to refresh it to remind consumers about the BOQ difference. We already score highly on personal service and likeability metrics; now it's time to build on this," McKinnon says.