Brain Trust: Practical advice for improving the performance of sales-marketing set-ups
Here we hear from the Brain Trust on its insights and recommendations for improving the performance of sales-marketing set-ups. If this is a pain point for your business, sit down, plug in and download their knowledge to your own brain, and then get cracking on some positive changes. Plus, the comments section is open for you to add your own wisdom.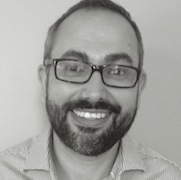 Peter Zafiris
Sales and marketing manager
BlueScope – Distribution Division
Sales and marketing teams must work together to execute business objectives. Our nine principles to improve the performance of sales marketing set-ups are:
1. Data: the database must be accurate and contain personalised information of each customer or prospect, decision maker details, titles, address, post code, phone, email, etc, along with any sales or credit history, number of staff and size of business.
2. Segmentation: this is to enable logical clusters to be formed and will allow prioritisation and tailored scripting for your telemarketers.
3. Messaging: the scripting and the campaign creative must match. The first touch point whether it be EDM, DM, or social media must contain messaging that is compelling, represents the brand effectively and contain a clever call to action.
4. Telemarketing: Must be experienced, outsourced and removed from your sales force's control. This will ensure activity levels are hit and excuses are removed.
5. Lead qualifying: leads must contain relevant and accurate information. We refer to them as 'sophisticated sales calls'. The information must be trusted by your sales force. Sales managers and/or leaders then filter the leads and forward them to their sales teams.
6. Timing: as a business rule we set 48 hours as the deadline to make follow-up contact with the customer or prospect. The lead needs to be verified and a plan to action with a planned sales call must follow.
7. Scorecards: measurement is the key from a lead turning into a real sale. Scorecards are designed for all campaigns and communicated to all stakeholders to ensure we all execute.
8. Communication: regular teleconferences with all marketing – sales teams are planned and conducted.
9. Marketing: our marketing team visits customers with salespeople to ensure we are in touch with our customers and markets.
Jackie Cook
Chief operating officer
Green Hat
The finding that most troubles me about our recent B2B marketing research is that almost 30 percent of marketers are not sure what happens to the leads they pass to sales – and it's higher in larger companies. (See Marketing's analysis of that research here.)
Most organisations today have a plethora of metrics that have to be painstakingly recorded. Surely a key measure of any marketing department is the sales conversion of marketing-generated leads. So why don't we measure this in a third of our companies? Is it lack of data, lack of communication or simply a lack of cooperation?
It's a cop-out to rationalise this by accepting that sales and marketing will never be good bedfellows. Our experience undisputedly shows that the best nurture programs are those where the sales and marketing teams are in it together from the beginning. What's the secret to making this happen? The secret lies not in the structure (history is littered with horror stories of merging sales and marketing folk), or a new team or just having the data available, the secret is actually more fundamental and starts at the top.
There are four key elements that successful organisations have in common that can ensure that each department is contributing to the success of the entity as a whole. These are direction, engagement, capability and accountability. Without any one of these elements, the culture of cooperation just doesn't work. With respect to the sales and marketing relationship, the direction and accountability elements are vital.
The most senior leadership team needs to provide a clear direction through KPI and goal alignment, shared incentives and common reporting frameworks that place the onus equally on both teams. This is not the remit of the respective sales and marketing heads, but rather the occupant of the C-suite, which needs to set the common strategic intent, communicate the required level of cooperation, provide the cultural landscape and, if all else fails, knock heads together. Perhaps then we will see the troublesome 30 percent decline.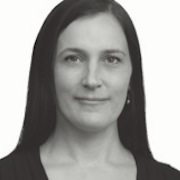 Sarah Gordon
Director of sales, Australia and New Zealand
Huthwaite
Buyer behaviour has changed. Buyers today engage in the buying process on their own terms, have a wealth of information at their fingertips and often only allow a salesperson into that process once it is quite far down the track.
This brings to light two quandaries: are your marketing messages giving buyers the information they need to make an informed purchasing decision and are your sales and marketing teams aligned well enough to ensure a seamless, consistent, buyer-focused journey?
For this to work, marketing has to be prepared to go further into the buying process than has been the norm. This requires them to understand and adopt many of the traditional skills and tactics of salespeople, like understanding the different stages of the customer buying process and the buyer psychology at each stage.
In other words, marketers need to be able to communicate with buyers in ways that allow them to uncover and develop needs. Instead of just bartering information, marketers need to go a step further to clarify the business drivers, ask some thought-provoking questions and share some insights. Showcase the capabilities your products, services and solutions provide to your customers.
So where do marketers start? First, get out of the office!
Regularly attend customer meetings with your sales team. You will hear first-hand the needs and challenges of the customers you are intending to help; you'll become familiar with the types of conversations the sales team is having and the language they are using.
By experiencing typical buyer-seller interactions, you can develop marketing collateral that addresses buyer needs with greater accuracy, move away from feature-laden materials and speak in a language that creates consistency between marketing collateral and sales conversations – and ultimately create a better experience for your buyers.