Brand is UX. UX is brand.
Unlock dormant potential within your brand by considering how it expresses itself through interactivity, writes Phil Herborn.
In a world where entire markets are being redefined by a single gesture and armies of user experience professionals are being employed by legacy businesses trying to maintain their foothold in a time of digital disruption, now is a good time to think about brand building in the context of UX.
Popular theory states that about 80% of people's attitude towards a brand is based on emotion and 20% is rational, decisions are often based on feel then backed up with facts.
The emotive elements are created by things like brand stories played out in crafted content, or a customer experience story shared at the pub or over social media. The rational comes down to the hard facts such as price, features and the raw materials.
At the same time, in the field of UX, we're analysing, researching and designing digital products that ultimately aim to make brands and their products a pleasure to use. Great UX creates positive feelings, while bad UX makes people angry.
So if brand is about creating positive emotional feelings, then brand ultimately comes down to creating great UX. Your brand is your UX. Your UX is your brand.
But how often is brand strategy translated to user experience? And how often is brand strategy led by user experience strategy?
What to do?
Here's a simple way to think about your approach to digital branding and user experience design. If your brand is personified, it can be defined by what it would 'wear', 'say' and 'do'.
Generally, a lot of effort goes into the 'wear' – the aesthetic elements of branding such as the mark, the style guide and design templates. While this needs doing, this is the superficial stuff.
The biggest untapped opportunities lie in the 'say' and the 'do'.
What your brand says online, literally sets the tone. Great language can take a digital experience from being clinical or techy and turn it into something with soul. This could be a punchy and to the point product positioning statement such as Netflix's 'See what's next.' This captures Netflix's straight forward personality while pulling us in to the never ending world of content that is available on their platform.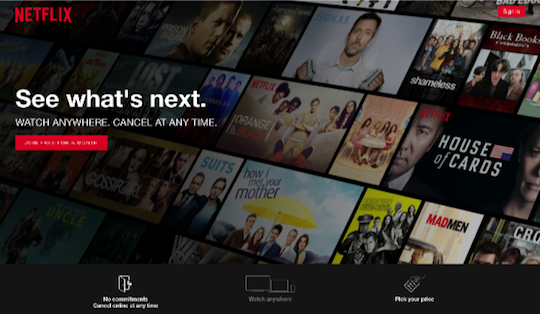 Or it could be like Airbnb: inspiring users to experience a place like a local.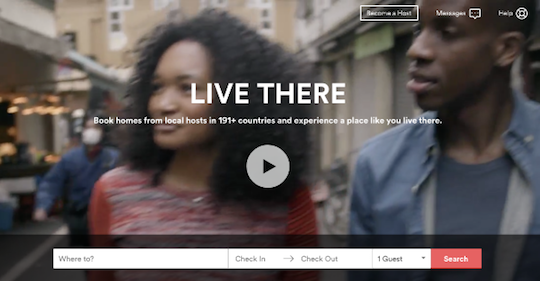 Sadly, when it comes to tone of voice, most brands lose it after the homepage. A problem, considering that home pages are becoming considerably less visited thanks to Google results deep linking into sites.
So, taking the time to sweat the tone of the copy on the secondary and tertiary pages, forms, checkout, error messages and even the 404 page can make all the difference when conveying your brands personality through text.
Compare the 404 pages of these two banking sites. The page you land on when lost. Commbank instils personality in its copy, apologises, provides an explanation of what has happened and suggests how you might find what you are after. Light hearted and helpful.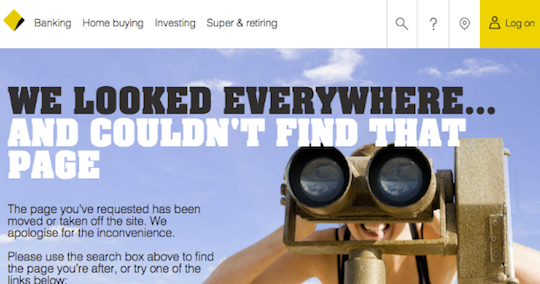 Westpac, on the other hand is somewhat clinical. It's to the point, and at least it's not the generic '404 file not found' server message of old, but it misses the mark on creating a customer service moment.
Westpac might argue that 404 pages don't matter, Commbank on the other hand might argue that this is the moment when a customer needs help, and that these details matter when building a brand.
Ok, so tone creates brand feelings and good website copy creates a better user experience. So we've covered the 'wear' and the 'say', let's move on to the 'do'.
What your brand does, comes down to the interactive experience. Do you make your customer's lives easier, more enjoyable and help them 'power up' their lives? Or does your digital experience get in the way, make them frustrated or even angry?
When it comes to working out the 'do', we have to think about the type of high level interaction that you are trying to achieve first, asking questions like:
Do I need to guide customers through a story or cut to the chase?
Am I safe and secure, or do I need to feel edgy and exciting?
Do I need to be innovative and blow minds or keep it simple?
Am I selling something online or supporting a physical world sale?
Personally, I think either brand or a UX idea can take the lead here. You might have a great UX concept that then redefines your brand strategy or you might look at you brand strategy and think about interactive ideas that fit and bring the brand to life.
Looking at examples, Virgin America's brand mission of 'Re-inventing air travel' was brought to life when it broke away from the category norms of bloated airline homepages trying to sell everything from car hire, to hotels and partner specials. It threw everything out, put the user first and using a natural language UX asked… 'Where would you like to go?'
The site then takes you through a nicely flowing booking experience combining great visual identity, tone of voice and interactivity – nailing all aspects of wear, say and do!
The Sevenhills Wholefoods (experience site, not main site) brings its brand to life by drawing a connection to the places and people that create their premium wholefoods. The site is a journey and really gets across the feeling that you are buying something special from an ancient world.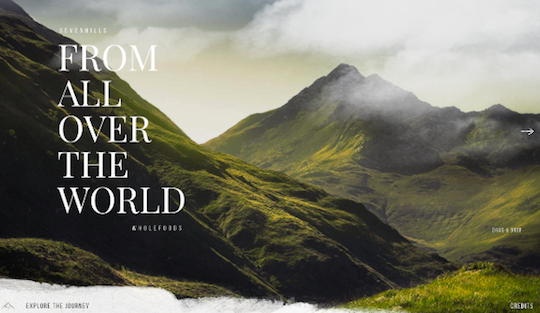 When your brand is about creating an emotional connection to problems in a far away place, like Central Africa, to illicit donations, then the right mode of interactivity may be to transport people in to the place so that they can immerse themselves in it. French Action against hunger organisation Action Contre La Faim is one of the most effective uses of 360 video we've seen to date.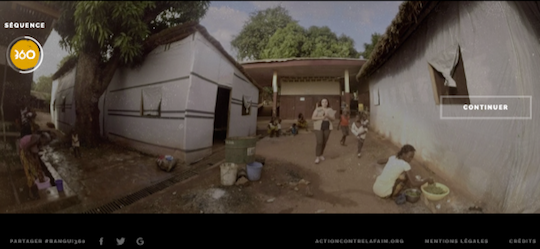 At the other end of the spectrum and a light hearted place to finish, sometimes the right interactive approach for your brand is to blow minds, like this video and Google Street View mash up for movie brand Independence Day.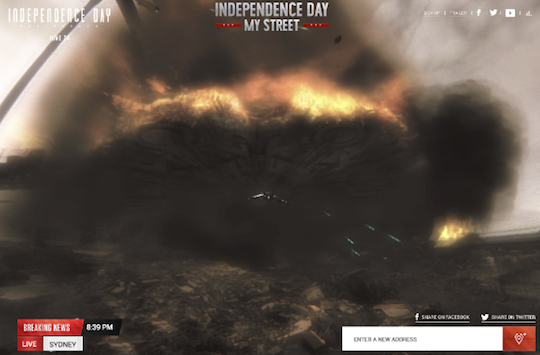 It's an out of the ordinary experience that brings the story line of the franchise to your own street corner.
Is your user experience delivering on your brand's mission, or better still evolving the definition of your brand or uncovering entirely new brand ideas? Is your UX creating positive feelings towards your brand? If so, good news! You are creating a great brand.
If not, good news too! You are about to uncover dormant potential within your business and digital experiences. Take a step back and ask yourself: 'What would my brand say, wear and do?' Ask your teams and creative technology partners: 'How should my brand express itself through interactivity? How should our UX redefine what are brand stands for?
And while the examples above are websites, there's digital experiential, messenger bots, VR, Hololens and trusty old Apps and more. Presenting a plethora of established and emerging technologies for brands to express themselves with via exceptional UX and redefine what they are about.
_
Phil Herborn is strategy director at Webling Interactive.