Brands must take the reins on sustainability – filling the void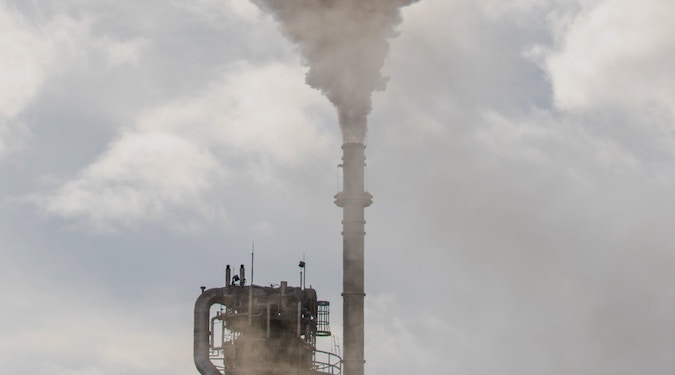 Progressive brands are tired of waiting on world governments to take real action on climate change, taking matters into their own hands. According to Nick Foley, sustainability needs a rebranding; and who does that better than marketers?
We don't hear much about the Paris Climate Agreement anymore. And, for those who can remember, the Kyoto Protocol feels like an international climate relic of a different age. The concern about climate change, and the desire to create a more sustainable planet, is still clearly apparent. It's just that a collective belief in governments across the world to take demonstrable action on the matter is waning. 
In an environment bereft of any real policy on climate change, some companies are no longer waiting for direction, nor legislation, from respective governments to lead the way. Instead, progressive brands are stepping up to fill the void currently left by nervous politicians unsure as to how any climate change legislation may be received by an increasingly polarised electorate.
We're seeing a lift in companies with well-known brands that are actively taking action to appease target consumers who are concerned by what is happening to our planet. Kellogg's recently announced that all of its NSW manufacturing operations would be fully powered by solar energy. Similarly, Public Transport Victoria (PTV) announced that its entire Melbourne tram network would no longer require electricity sourced from coal. Rather, the city's commuters could board a tram safe in the knowledge that the power was being derived from the sun. 
Qantas made news earlier this year by launching the world's first zero-waste flight. Once upon a time this would have been the result of new laws preventing airlines from disposing of waste in a non-sustainable manner. Today, however, Qantas is not only seeking to responsibly dispose of everything its passengers consume while in the air, the airline is also sharing its intellectual property with other airlines. In a sign of the times, Qantas is undertaking the zero-waste initiative entirely of its own volition.
While many governments continue to procrastinate on how best to address sustainability, a growing number of savvy marketers are seemingly taking matters into their own hands. In short, it's time for a rethink on sustainability.
Too much of the narrative on global warming is negative. For years, shock and awe tactics outlining the risk of rising sea levels, wild storms and extreme weather conditions have underpinned communications on the change to our environment. Fear is a powerful motivator, however, it only works in the short term. Progressive brand custodians are engaging in a less threatening dialogue with their consumers and, instead, opting to inform, educate and inspire their audiences on how to become more sustainable. 
Marketers are also waking up to something that governments have known for a while. Climate change is complicated. This becomes even more challenging when you factor in those groups and individuals who still either refuse to acknowledge the warming of the planet, or who admit it's an issue but refuse to accept that it is man-made. 
Simplifying complexity is typically a popular approach with consumers – and voters, too, for that matter! Regrettably, simple messages often become unnecessarily complicated. For brands seeking to factor sustainability into their overall positioning, keeping the issue simple is paramount. If good branding is about simplicity, and sustainability most assuredly needs better branding, then the task for marketers, brand custodians and creators is clear.
The latest initiative to tackle food waste in Australia is beautifully simple. Woolworths recently went to market with its plan to convert unsold loaves of bread into beer. The supermarket chain has called the new brew the first 'circular economy beer'. More than 350 kilograms of unsold bread was sent to Tribe Breweries where it was made into beer. The new beer brand is called 'Loafers'. Leftover bread that nobody wants is now the sustainable beer of the future. Who wouldn't want a schooner of that? Simple, really.
A final tip when considering how to adapt a brand's positioning for sustainable future centres around goals that feel achievable. Too much of the time, all we hear is that worldwide carbon emissions need to drop by 20% to avoid Armageddon or that using a plastic bottle is creating a plastic floating island in the Pacific with a land mass larger than France. This can seem quite daunting – particularly in the absence of any actions to remedy the situation.
Brands need to provide solutions that genuinely address sustainability but feel close in, thereby enabling the community to feel that lots of smaller actions ladder up to substantial change overall.
Huskee is setting a nice example of how to make a difference by making a small degree of change in behaviour with. The brand is behind a reusable cup made for cafes, home users and on-the-go coffee drinkers has introduced HuskeeSwap. Every time a customer orders a coffee, they turn in their Huskee cup from yesterday (or two hours ago) and receive their drink in a new, freshly cleaned cup. The guilt of drinking your favourite, free-trade, almond latte from an non-recyclable, waxed, disposable cup has gone! Brilliant. 
The current inertia by many policymakers to take genuine action on sustainability is an unusual opportunity for brands to resolve latent, consumer tension. While tailoring a brand's position towards sustainability is not without its challenges, there are a growing number of brands that are making the transition and becoming more genuine in the process. Consumers are looking for leading authorities on sustainability.  
For those marketers that have portfolios that can genuinely adapt to a cleaner future, there's a growing audience just waiting for greener solutions.
Nick Foley is president SE JPAC at Landor
Further Reading:
Image credit:Patrick Hendry