Brands with a cause click with Australians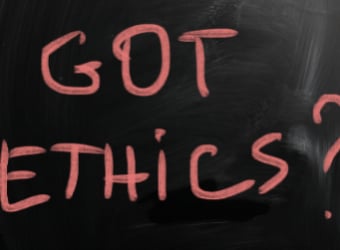 Australian consumers are increasingly showing their support for socially-worthy causes via their brand affiliations, and they're shifting purchasing choices accordingly, says an online audience data company.
New data from online media planning and audience profiling provider Effective Measure says that "smart data analysis links social good with brand greatness."
The research shows there is a growing correlation between brand selection when matched with a relevant ethical cause as Australian consumers gravitate to brands that are aligned with the causes that they believe in or want to support. Australian digital consumers are an established socially-conscientious group, with over 61% of respondents having made a donation to a cause or purchased goods or services affiliated with a social good campaign or cause over the last 12 months.
In terms of the effectiveness of brand retention and cause marketing initiatives in connecting with the consumers, some brands which resonated strongly were Nivea (at 31.56%), the Commonwealth Bank (25.69%) and Virgin Australia (25.14%).
When analysing at the audience profile of visitors to Commbank.com.au, Westpac.com.au, Virginmobile.com.au and VirginAustralia.com.au for August 2013, Effective Measure identified a skew toward lower income.
The audiences have annual gross personal income below $50,000 (Virginmobile 69%; CommBank 43%, Westpac 39% and VirginAustralia 30%). This is supported by visitor age groups of more than 60 years (VirginMobile 21%, Westpac 20%, VirginAustralia 20% and CommBank 15%) and 20-24 years (VirginMobile 19% and Commbank 17%).
According to Effective Measure's August data, some of the most recognised charity websites were the Red Cross, The Salvation Army and Greenpeace.
In making purchase decisions on new brands and services, Australian consumers put price first as their deciding factor with 42% claiming it is somewhat important. A close deciding factor is whether the brand is socially or environmentally conscious, with 41% considering it somewhat important, while supporting social causes comes in third at 33%.
In terms of new brand awareness, 46% of respondents would buy a new brand if it supported a cause that they cared about.
Effective Measure's Claudia Barriga-Larriviere says the holy grail for brands is relevant consumer engagement, and the research is clearly showing brands with a conscience are creating consumer grip. "By understanding what motivates and inspires consumer involvement, brands will resonate deeper with their optimal consumer group."
Social activist organisation, Project Futures, has been working with Effective Measure on targeted campaigns that are aligned with brands that share the same ethics and a digital audience's motivations and affiliations.
"Brands aligning themselves with causes are not only securing more consumer consideration, but are also earning their dollars and support," says Project Futures founder and CEO, Stephanie Lorenzo. "Purpose needs to become a core competency for leading brands and corporations. Aligning these people with great intentions underscores the concept of a social business. Aligning the right people with products under the umbrella of creating social change is a powerful concept and Effective Measure data is a key component of the social enterprise model."