Bumper year ends in decline for group buying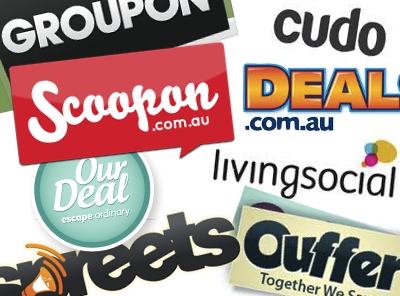 The juggernaut group buying sector saw seven-fold growth in 2011, according to figures out today from tech research company Telsyte, but there was a decline towards the end of the year as the Christmas period disrupted normal trading conditions.
The sector logged a phenomenal year on year growth rate of 650% for 2011, but talk of a slow down in the group buying trend became reality with a 9% decline in sales for the last quarter of the year.
Senior research manager at Telsyte Sam Yip puts the decline down to less deals being served in December and a disruption of buyers' routines in the lead up to and during the Christmas break.
"December and January are slow months for group buying so we've seen a decline in growth," Yip says.
"There were less deals released during December as sites held back on the number of deals over that period… if they put a deal out there and it doesn't do well the merchants get upset."
The fourth quarter saw a shift in the type of deals sold, from the traditionally well performing health and beauty and restaurant and dining categories towards travel and physical products.
Physical products such as jewellery, electronics, or clothing, experienced the highest growth in the quarter to now account for 30% of the total market.
"Increased focus on physical product sales in group buying will change the face of the industry and introduce competition between deal of the day and grocery and discount online department stores," Yip says.
Yip acknowledges that the growth in sales of physical products may have also been due to the increase in gift buying for Christmas.
Since commencing in 2010 group buying has grown to become a half a billion dollar local industry with some 5000 deals published and an average of 1 million vouchers sold each month.
The group buying sector exceeded Telsyte's expectations in 2011, surpassing the forecast sales of $400 million to reach $498 million for the year.
Telsyte expects the group buying market to grow an additional 30% in 2012, exceeding $600 million and reaching $1 billion no later than 2015.
Quarter four's results show the continued rise of the multinational group buying sites like LivingSocial and Groupon. While Scoopon lead in terms of market share for 2011, LivingSocial was the leader in quarter four and Groupon came out on top in December.
Yip says that during 2011 group buying firms focussed a lot of their energy on customer acquisition. This year, he believes the focus will switch to loyalty schemes and mobile.
"In 2012 loyalty programs and targeted deals will continue to drive sales, while leading sites will enhance their mobile commerce strategies and expand their offerings" Yip says.
"In the US, Groupon are expecting 50% of deals to be done by mobile next year. I'd expect all the large players to improve their apps this year, starting with the multinationals who will be able to roll out their overseas apps."
Yip also expects the sector's email communication to become more targeted next year as the businesses install departments specialising in categories and product resourcing specialists.
Co-founder of Scoopon, Gabby Leibovich, says the multinational group buying entrants have been aggressive in their marketing spend and passed on this expense to their clients with high commissions and complicated contracts.
"It's a true David versus Goliath battle," Leibovich says. "The international entrants have come in and exerted their weight with massive spend on marketing campaigns and recruited an army of hundreds to try and buy their way into the Australian market.
"We on the other hand have always let our deals do the talking, and despite little marketing effort have built the country's strongest and most loyal membership base of over 1.8 million members who have signed up simply because they are genuinely interested in what we have to offer."
The top eight group buying sites for 2011 were Scoopon, LivingSocial, Spreets, Cudo, Groupon, OurDeal, Deals.com.au, and Ouffer, which, combined, accounted for 95% of market revenue.