Can reviving the Napster brand name save this music streaming service?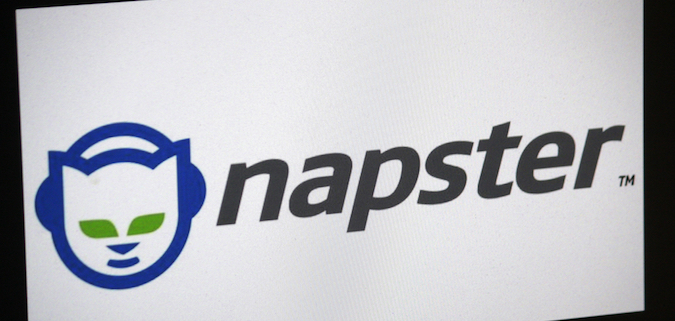 Streaming service Rhapsody has rebranded under the name Napster in an attempt to leverage the name of the popular 90s file-sharing software.
Rhapsody, the music streaming service, has rebranded to Napster, the name of the popular P2P music sharing platform from the late 1990s.
One of the first wave of digital music providers, Rhapsody has been nowhere near as successful as competitor brands like Spotify.
The idea, was presumably to leverage the Napster brand name – which it acquired via a merger in 2011 – to attract the huge fan following Napster enjoyed in its heyday.
The rebranded Napster has already launched in Canada and the USA.
It includes the famous cat-in-headphones logo, but will see no changes to Rhapsody's playlists, functions, service or price.
–
Related: Are these major tech brand logos ripped from the same 1980s design book? »
–
At its beginning to the height of its popularity, Napster was a peer-to-peer file sharing platform, loved by users for the ease at which they could share MP3s.
It ran into difficulties with claims of copyright infringement, most famously with rock band Metallica, a dispute which brought massive publicity and more users to the brand.
Following a lawsuit with the Recording Industry Association of America, Napster's first incarnation shut down in July 2001.
While its huge popularity and status as a pioneer for today's online music consumption market is indisputable, many commentators are already wondering whether millennials – the target market for streaming services like Rhapsody – may in fact be too young to remember or appreciate the Napster brand, and if, therefore the rebrand will prove unsuccessful in attracting new users.
After shutting down as a peer-to-peer service, Napster was acquired by Roxio, and operated as an online music store, before being acquired by BestBuy in 2008 and merging with Rhapsody in 2011.
* * * * *
For the latest on brand and consumer insight and analysis, purchase a subscription to Marketing.* * * * *