Canon drops $13m in biggest ever consumer push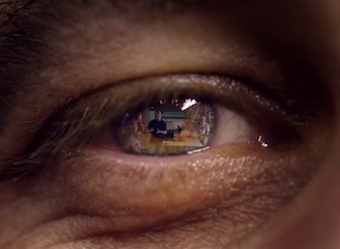 In the biggest marketing campaign in the company's history, Canon yesterday launched the consumer-focused 'No One Sees It Like You,' aimed at encouraging people to do more with their photographs. Representing $13 million in media value, the integrated campaign will roll out across TV, cinema, print, online, and outdoor advertising as well as in-store merchandising.
Director of consumer imaging, Canon Australia, Jason McLean says consumer-centred marketing and sales activities of the last five years in Australia has allowed Canon to develop campaigns that have contributed to growth in our category. "With our platform in place, we'll be releasing additional content and functionality later in the year and look forward to seeing people do more with their images as they overcome their current frustrations in the imaging category," he says.
"We're confident that there's significant growth to come from helping consumers take the next step in their imaging journey."
Leo Burnett, Mediacom, How To Impact, Possible, Ogilvy PR and Uber were the agencies involved in the campaign.
Canon will continue to add new content to the campaign throughout the year.