Honda's low-budget social media innovation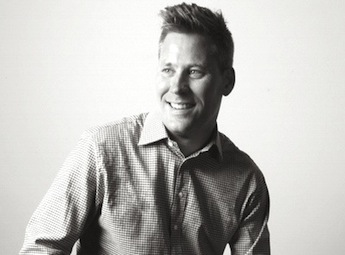 As major brands expand their social media budgets their marketers' sights are moving to the new and innovative uses which are offered by less well known social media platforms. The rapid growth of Pinterest has attracted many of these marketers attention. There have been many interesting cases of Pinterest being used effectively but few stand out like Honda's recent approach.
Pinterest was the breakaway social media platform of 2012. It is essentially an image scrapbook online. Pinterest users 'pin' images they find online, then categorise and share them. Like all social media platforms, Pinterest offers brands an effective communication medium – provided they think through how it will be used. Honda understood that many people are spending large amounts of time on Pinterest, to the point of developing a 'pinning habit', and that formed the insight needed to launch their campaign.
Honda's new CR-V has a 'get out and live life' brand personality. The target audience for the CR-V comprise young people on the verge of reaching one of life's big milestones such as getting married and having children. This group have grown up with social media and are now planning all of their big adventures online. Many of them are using Pinterest.
Honda began their campaign by simply identifying Pinterest users with high follower counts and connecting with them. They then offered these users a challenge – take a 24 hour break from Pinterest and Honda would give them $500 each to spend on making one of their pinned images come to life. Honda called it taking a #Pintermission.
Honda set up individual boards within its profile and uploaded personalised images. Honda allowed the users they had contacted permission to add image content to these walls so they could upload their photos once their 'Pintermission' challenge was complete. Honda also asked the same targeted users to create their own Pintermission titled boards and make Honda a collaborator. This tactic gave Honda exposure to many more followers and a much broader reach.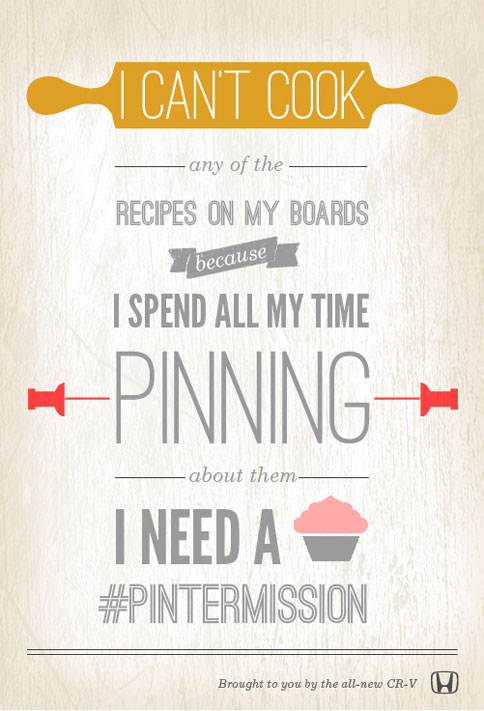 Honda also created promotional posters that were easily sharable through Pinterest.
This may appear a complicated approach but they clearly got the formula right. Over 4.6 million individuals were exposed to the #Pintermission boards. The campaign gathered more than 5000 repins and almost 2000 likes. By usual metrics this is not a lot of direct interactions. But more than 16 million media impressions were garnered from the campaign. And the buzz extended well beyond the boards of Pinterest as conversations moved organically to Twitter and Facebook.
This kind of platform and content experimentation, together with audience engagement testing, will be something we see much more of over the next few months. There are a multitude of social media platforms on which companies' audiences are sharing and communicating.
Trying out what works for each audience group is a necessary step in of the process of finding where your market is connecting online. That is perhaps the most important lesson from the Honda campaign.
Did you know: in each issue of the print edition, Marketing includes the very best opinion articles curated from our huge industry blogging community, as well as exclusive columnists writing on the topics that matter? Becoming a subscriber is only AU$45 for a whole year, delivered straight to your door. Find out more »