Carefree campaign aims to normalise discussion of vaginal health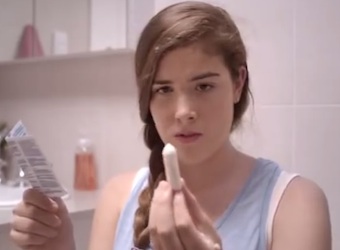 Carefree has embarked on a new campaign which looks to tackle the taboos of periods and vaginal health head on by demonstrating the reality – and normality – of periods.
The campaign follows recent research from Carefree that discovered women today are more comfortable talking about their sex lives than their periods.
Research conducted by view other females who talk about their periods as vulgar (26%), crude (29%), embarrassing (41%) – and weird (26%). The new ads intend to show women they are not alone and that the female experiences – good, bad or ugly – are what unite women everywhere.
Jen Speirs, creative director DDB Sydney, says, "With this campaign, we needed to reassure girls that whatever they're experiencing, however scary or uncomfortable in relation to their period, is actually perfectly normal. We felt the most effective way for us to do this was to get other people to talk about what they've gone through in the past, or are going through now."
The 'Be Real' television commercial features scenarios of women experiencing everything from anxiety over how to insert a tampon, to being caught out while getting a little too amorous. The Be Real television commercial can be viewed at "The conversation that Carefree is starting with the TVCs will continue online where people can share their own real stories. The idea being that when girls hear lots of different stories, they'll see just how similar we all are. And there's something very comforting in that," added Speirs.
Carefree is calling on women to share their stories as part of the campaign to help normalise conversations around periods, and encourage more women to be open, honest and real about periods.
http://youtu.be/2GPIrfS7elo