Catalogues enjoy huge reach, are more trusted than the internet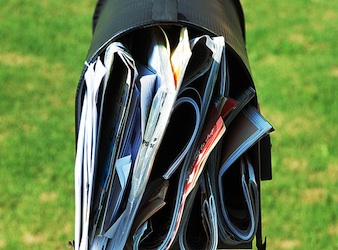 Research from Roy Morgan has ranked catalogues among the most useful by consumers when making purchasing decisions, a stat that the catalogue industry has used to champion its medium as a stalwart member of a retail channel mix, also claiming that catalogues reach more than 18 million Australians per week.
An industry report released by industry body the Australian Catalogue Association also found catalogues to be the fourth largest channel to market with a conservative industry size of $1.5 billion and are reaching 18.25 million Australians every week.
Catalogues were also considered more trustworthy than the internet by consumers in the report.
Kellie Northwood, executive director of the Australian Catalogue Association, says the report is an important step for the catalogue industry in presenting evidence in support of its place in performance along analysis and reporting alongside more traditional marketing platforms such as television and radio.
"We've always known the relative size and popularity of the catalogue industry, but this is significant because there is real data behind why retailers invest so much in catalogues and why consumers find them so useful," she says.
"Catalogue volumes have achieved a record high in production numbers, reaching 8.2 billion in 2012 as the confidence in catalogue effectiveness continues for retailers."
Grocery and discount variety stores are the most prominent users of catalogues, with the pharmacy, auto, hardware, take-away, utilities, fashion and outdoor industries showing a strong increase in catalogue volumes in the 2012 financial year.
"Catalogues are reaching 18.25 million Australians every week, which is a testament to their effectiveness and popularity," Northwood says.
"For consumers, the inherent value of catalogues remains the same – they are engaging, tactile and effective. For retailers, catalogues provide the opportunity to communicate both product and brand messages to an undistracted audience."