CEOs are among society's most powerful people but not the most respected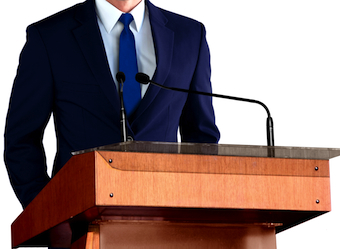 Half of Australian consumers see CEOs as among society's most powerful people, but less than 10% view them as the most respected, according to a new corporate perception indicator study.
The global corporate reputation study by CNBC and communications firm Burston-Marsteller included a survey of 1000 Australian consumers and 75 C-suite executives.
When asked to rank society's most respected people, more than a quarter (27%) of local respondents named professional athletes. Only 8% named CEOs.
This is despite nearly half (49%) of consumers identifying CEOs as among the most powerful people in society.
More Australian respondents than those globally believed CEO salaries were high, with 53% of Australians and 38% of the world believing CEOs make more money than professional athletes, entertainers and heads of state.
79% believe the gap is growing between corporate CEO salaries and those of the average worker.
Nearly one-quarter (23%) of Australians nominated police and firefighters to be society's highest paid workers, followed by doctors (20%) and teachers (16%).
Some of the study's other Australia-specific findings include:
Industries: The top three industries that consumers trust are food and agriculture (89%), hospitality (86%) and technology (86%),
corporate nationalism: More than two thirds of Australians said they dislike Chinese companies (65%) and more than half dislike American companies (52%). 67% of C-suite executives and 44% of customers had favourable attitudes towards European companies,
social responsibility: 25% of Australian C-suite executives said corporations were becoming less socially responsible. 21% named the environment as the most important issue for corporates,
healthcare: Most Australians believed responsibility for healthcare lay with government (61%), rather than individuals (19%) or corporations (9%), and
retirement: 63% of Australian executives believe corporations should be obligated to provide employees with retirement benefits. Australia was country within Asia least supportive of this idea (75% overall).