Change at News Corp as James Murdoch steps down from UK papers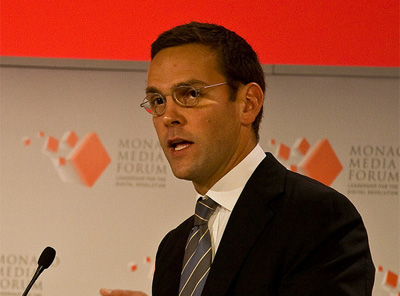 James Murdoch has resigned as executive chairman of News Corporation's UK newspaper arm, News International.
He will stay on in his role as deputy chief operating officer of News Corporation, but will shift his focus towards pay TV where he oversees Star TV, Sky Deutschland, Sky Italia, and BSkyB from his New York base.
Murdoch has been under pressure from some quarters since the hacking scandal engulfed News International last year and led to the closure of 168-year-old tabloid News of the World.
Rupert Murdoch, chairman and chief executive officer of News Corporation, told MediaWeek: "We are all grateful for James' leadership at News International and across Europe and Asia, where he has made lasting contributions to the group's strategy in paid digital content and its efforts to improve and enhance governance programs.
"He has demonstrated leadership and continues to create great value at Star TV, Sky Deutschland, Sky Italia, and BSkyB.
"Now that he has moved to New York, James will continue to assume a variety of essential corporate leadership mandates, with particular focus on important pay-TV businesses and broader international operations."
Image credit: nrkbeta.