Channel 9 pulls Greenpeace's controversial anti-Coke ad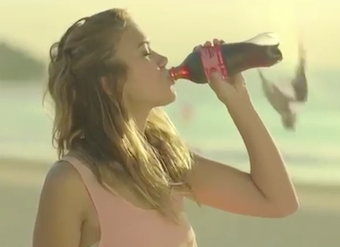 Despite the best efforts of Greenpeace to get its anti-Coca-Cola TV spot across the line, Channel Nine has pulled the pin on the spot supporting a national cash for cans recycling scheme.
Despite the prime-time snub, the ad that bags the soft drink giant's opposition to effective recycling has been viewed over half-a-million times on YouTube since its release on Monday.
The publicly funded $20,000 campaign was to make its debut in the a spot on Friday night football. Greenpeace claims Channel Nine had already accepted payment for the spot when the decision to pull it was made.
"They took the money and now they've bottled it," says Greenpeace campaigner Reece Turner. "There's something seriously wrong when TV networks are happy to show gambling, rape and pillage, but are too afraid to air an ad for recycling."
Turner does admit that he expects the money to be returned to Greenpeace but goes on to admit that Coke has been "accused of bullying politicians into blocking cash for containers" saying that "it's a reasonable assumption their influence is behind Channel Nine's last minute choking."
"Australians have a right to know what Coke is doing to our environment. It's just a pity Channel Nine don't have the guts to tell the truth," declares Turner.