Charity offers free lifetime vacations in return for donations of children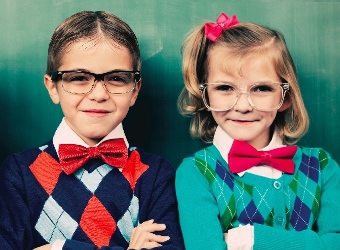 Updated 12:01pm: The request for donations of children is obviously a joke, but Kars4Kids is trying to make some sort of point about social media.
New Jersey 1 April 2014: National car donation charity Kars4Kids announced today the launch of its new division Kids4Kars, a kid donation program.
Kids4Kars provides free pickup of all donations of kids, offering a free lifetime vacation to donors in return.
"We'd been getting requests for this service on social media and from callers for years," says Kars4Kids spokesman Morris Franco. "People would call up and be like 'I have a kid that I'd like to donate. She's somewhat bratty but does well in school. What can I get in return?' After we got enough of these parents calling, we realized that there was a real need for kid donation that wasn't being filled by anyone else. So we decided to step up to the plate."
Prospective donors are directed to the charity's website, kids4kars.org, where they can submit a donation using the quick online form and get answers to commonly asked questions about the donation process. The program's website boasts that they will accept kids up to age 12 "in any condition," provided that the donor is the child's legal parent.
It is only after donors submit their donations that they are hit with the true purpose of the Kids4Kars site. "April Fools!" reads the confirmation message. But it's not just a funny prank. The Kars4Kids team has a serious message for parents. "Your kids are worth more than you think."
Citing a study by the Boston Medical Center, Kars4Kids is hoping to bring awareness to the damage parents' usage of devices while with their children can have on their children and their relationships. A full 73% of parents pay more attention to their mobile phones than to their children during mealtime, a time traditionally reserved for family and focused conversation. The Kids4Kars campaign encourages parents to ignore their devices during times reserved for their children, such as dinner and bedtime.
"We felt that we needed to hit hard to get the gravity of the message across," Franco says. "With the increasing temptations of our mobile devices, it's harder and harder to stay focused on our children, which can have serious implications for their development. The shock value of an April Fools prank allowed us to wake parents up to the damage they can do to their children by focusing on their devices instead of their kids."